When you look at Mā'alaea Harbor, what do you see?  Well…boats, right??  But there are some people on this island who see beyond that, and those people are surfers.  The harbor is home to what's known as "the fastest wave in the world," but it's also one of the most elusive.
Is the Fastest Wave in the World Really on Maui?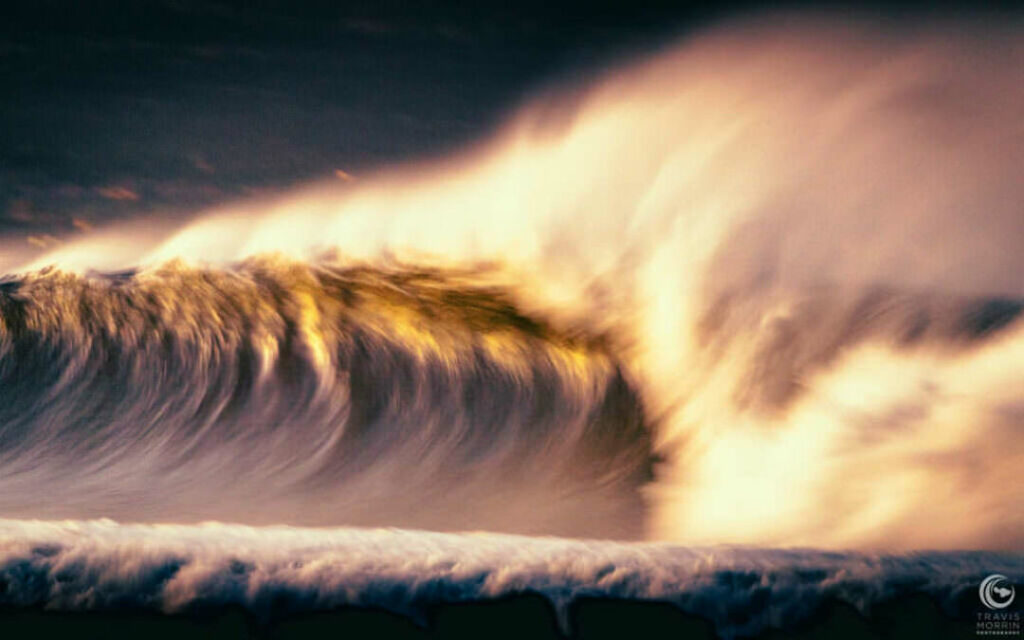 For decades, folks heard about how an epic surf break called Freight Trains would come barreling (literally!) into the harbor, producing massive and startlingly swift waves.  They heard about it, yes, but to see it?  Good luck! 
With a nostalgic sigh, older surfers would tell tales about the unforgettable sessions they had "back in the day" when Freights was breaking in Mā'alaea.  As years turned into decades, some listeners must've started to wonder if these stories were just exaggerations, because it had been so long since the harbor had seen any such action!
Freight Trains Proves its Point!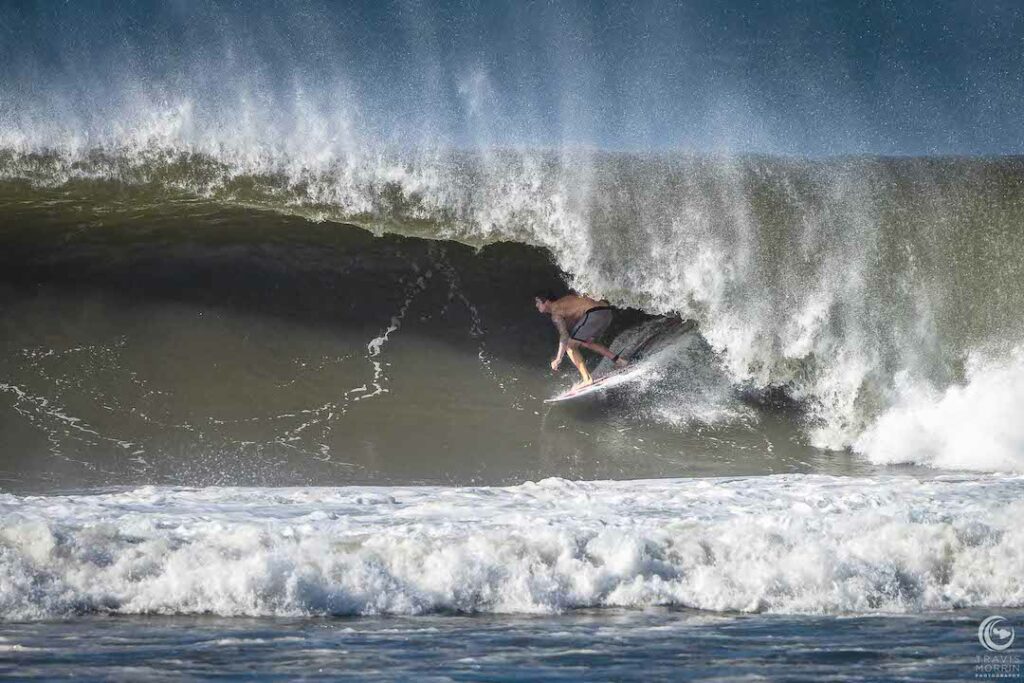 And then…came the South Swell on Saturday, July 16th, on the heels of a full moon that often affects the tides in memorable ways.  And this time, it was more than memorable — it was monumental. 
All of a sudden, the legend came to life, and Freight Trains arrived in formidable fashion at Mā'alaea harbor, packing a powerful punch.  The swell lasted a solid two days and was so strong, it snapped the lines of boats moored in the harbor and left some oceanfront establishments waterlogged.  The fastest wave in the world was awake and apparently very restless!!
The surf break was ready for action, and so were many of the surfers. Maui's pros paddled out, and others on O'ahu's North Shore jumped on planes so they didn't miss the opportunity. The harbor gained celebrity status, with crowds converging in the ocean mist to see those massive waves and the surfers who braved them. It was, after all, the largest swell to hit Maui's South shore in 25 years!
Mā'alaea Memories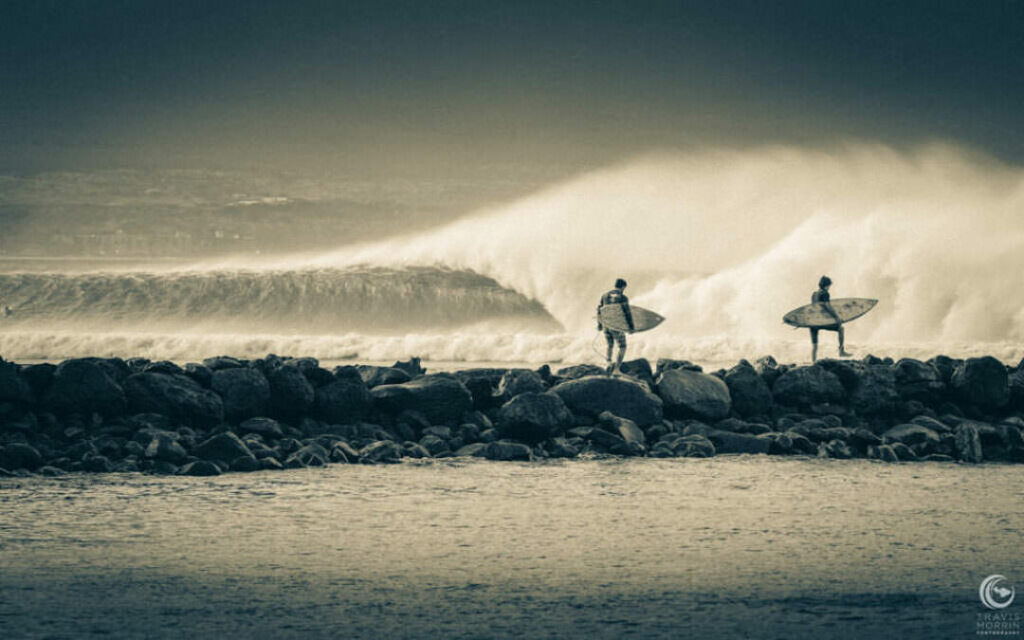 But let's pause for a second and rewind much further back, to 1793. That's when Captain George Vancouver landed his ship at Mā'alaea Bay in 1793, bringing the first cattle to Maui's fertile grounds. According to mā'alaea.com, "Since then, Maalaea has served as a major commercial port, as well as Maui's first airport, and finally, its current status as a harbor."
Ma'alaea Small Boat Harbor was built in 1952, operated by the Hawai'i Department of Land and Natural Resources. Fast-forward to the late 1980s, and there were plans in development to extend the breakwater at Mā'alaea Harbor, a move that would have forever changed that nearby surf break. Many were concerned there would also be massive harm to the coral reefs, water quality and marine ecosystem.
The Decades-Long Fight to Save Mā'alaea Harbor
Groups like the Protect Mā'alaea Coalition and Surfrider Foundation vehemently called for a stop to the harbor expansion. The long, drawn-out battle lasted 23 years, BUT in 2012, the Hawai'i Department of Land and Natural Resources and U.S. Army Corps of Engineers abandoned plans to extend the breakwater. Surfer Today reported back then that "the fastest wave in the world has been saved!"
When will the World's Fastest Wave Return?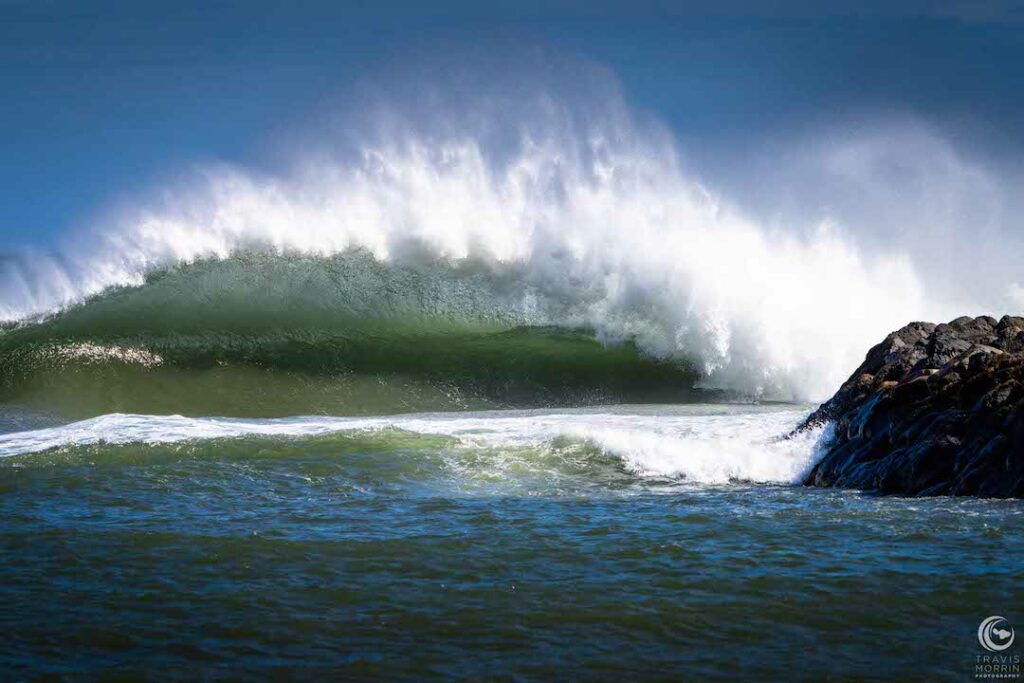 So we've covered past and present, so how about the future? Who knows when the conditions might combine to provide a spectacle like this again. But Freight Trains definitely made its presence known in the summer of 2022, and those who were there on July 16th and 17th now have their own nostalgic stories to tell, even if the fastest wave on earth takes another quarter of a century to return!
#MauiOcean #MauiInspired