If you can't get enough of cats..there's a place for you, like no other on Maui!
Newly open at Queen Ka'ahumanu Center from 11 a.m. to 5 p.m. daily, Cat Cafe Maui is an inviting space where you can play, relax and hang with feline friends from Maui Humane Society!
Learn more in the video above, which is part of our #SmallBusinessSupport series.
Inspiration from Overseas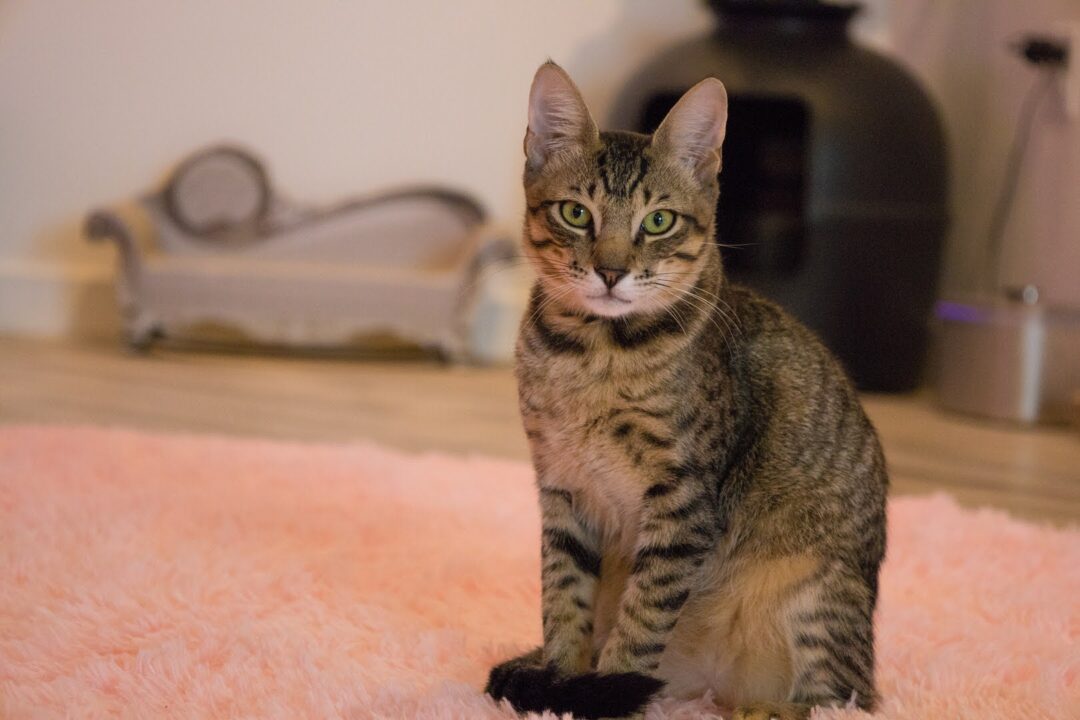 "The idea of a cat café originates in Japan; over there they have fancier cat cafés where you're actually wined and dined with the cats," explains staffer Kawena Kekuewa. "Here at Cat Café Maui, we're more on the cat side than the café side, though tea and coffee does come complimentary with your entry."
With fun play toys and comfy beds for the cats, folks can engage with frisky kitties or just chill and pet the sleepy ones. Cat Café Maui says the animals are typically most active between 11 and 1 p.m., then they tend to get "snoozie" from 2 to 5 p.m.
Get Your "Kitty Fix"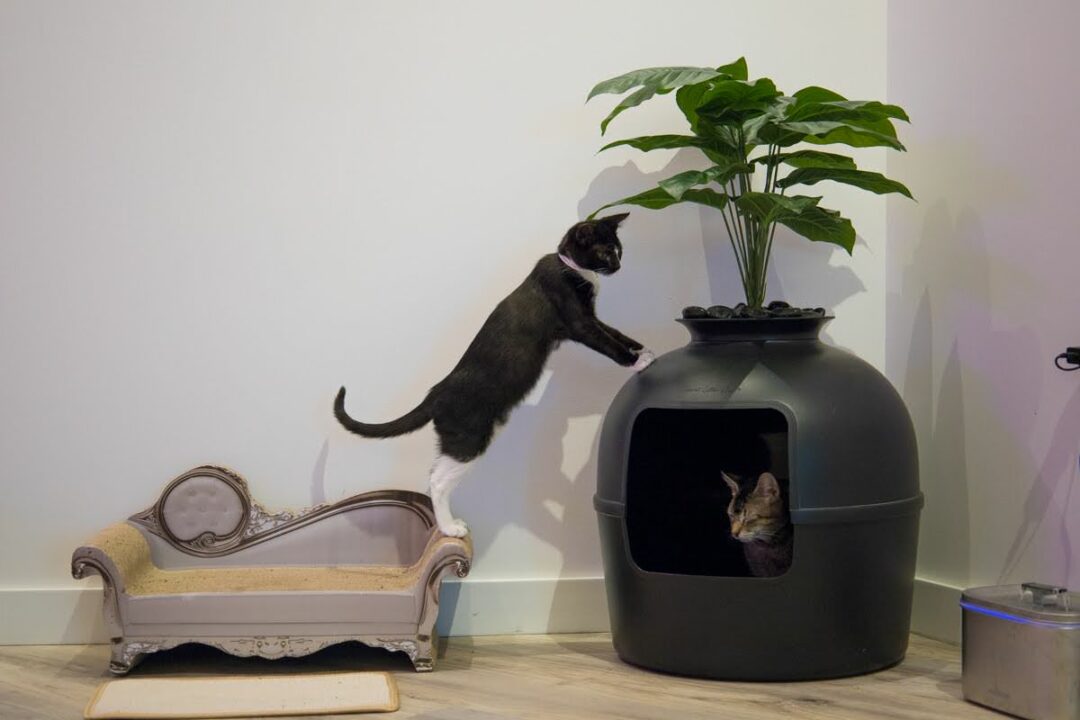 "Some people aren't allowed to have cats at home, so they come here to get their fix," says Cat Café staffer Kawena Kekuewa. "Just play, relax with them, rejuvenate with them."
You'll find around 10 to 15 cats and kittens at the café at any given time, all spayed, neutered and up to date on vaccinations. If you fall in love and want to make a cat part of your 'ohana, all the better — adoption fees through Maui Humane Society are donation-based.
What to Expect at Cat Cafè Maui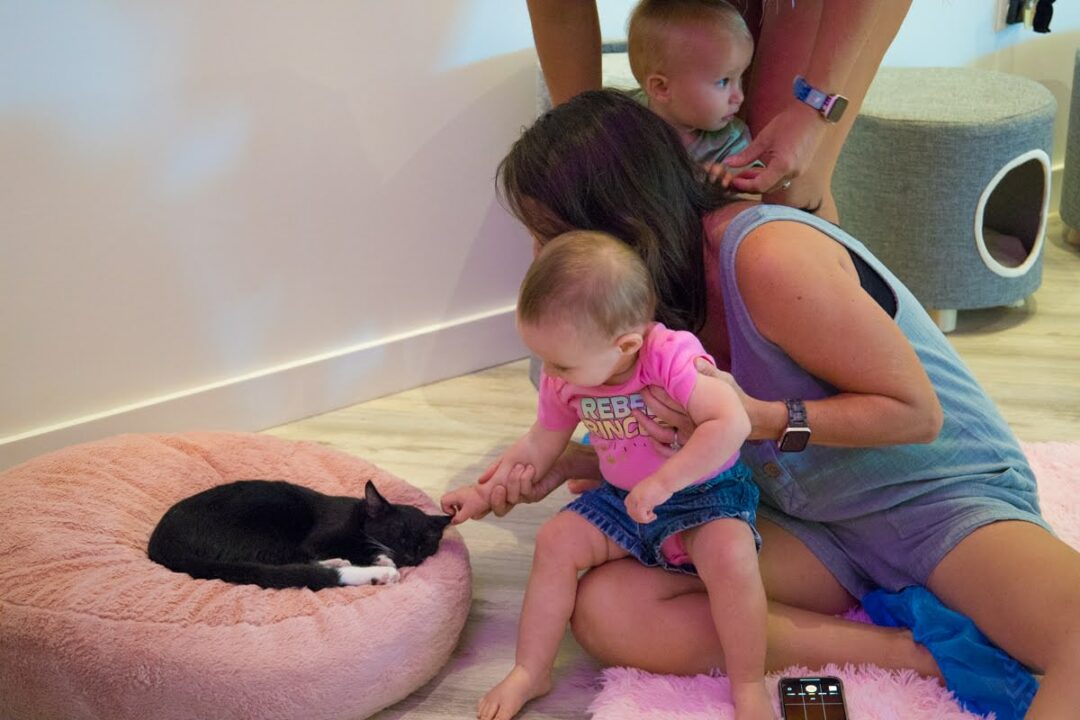 When visiting, you'll be asked to remove your shoes and store bags in a secured area. Bring clean socks (or purchase some there), then enter the cat lounge and immerse yourself in a world of many meows and plenty of purrs!
"Most of our cats are very loving, open to people," explains Kekuewa. "Other cats we have are a little bit timid; kind of shy at first, but once they get used to you, they're very loving."
Admission to the cat café is $20 per person, $18 for kama'āina, which gives you 50 minutes of cat play time along with free (local) coffee and tea. You reserve a space online by clicking "Book Meow." There are also cat-themed gifts and merchandise for sale!
A Larger Vision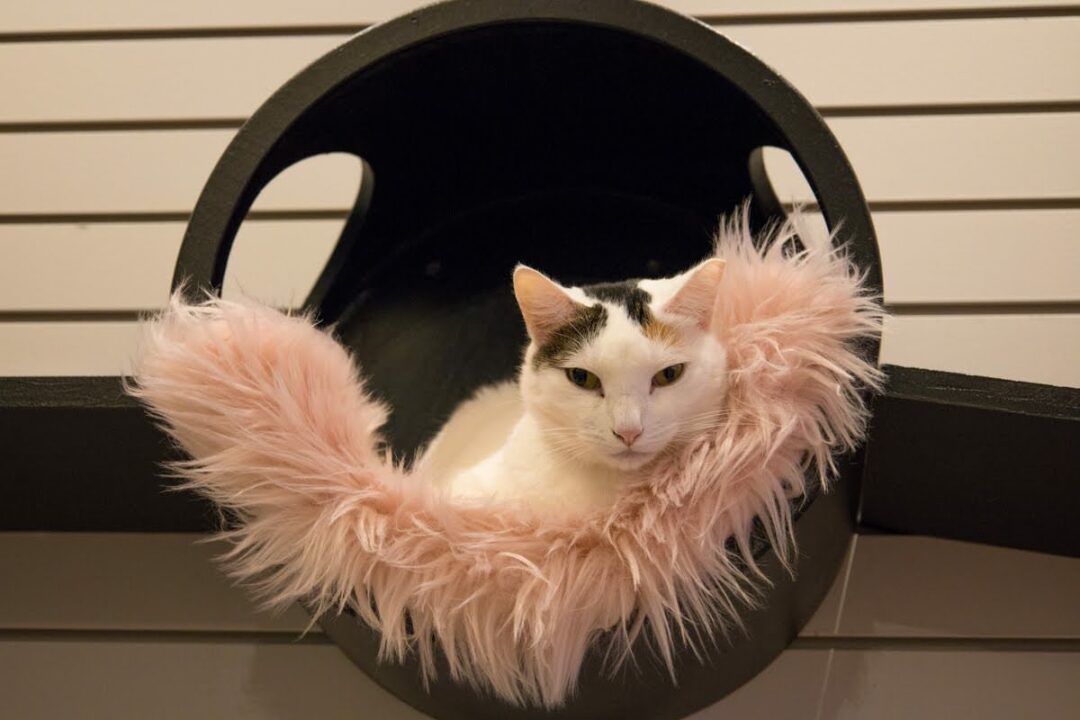 Café leaders says community response has been great, with seven cats adopted out in its first week of opening. #CatCafeMaui supports the Maui Cat Rescue to encourage adoptions and limit overpopulation. The nonprofit fosters cats at the café, providing them with high-level care and a chance for a forever home.
With an aim to build awareness and connection, Maui Cat Rescue is also hosting events and educational programs in the cat lounge. Kitty Yoga is happening now, with Cat Movie Nights, Paint & Purr Parties and more in the works.
"it's going to be at night too, and the cats are more awake at night, so it's going to be fun and pretty eventful for the cats," adds Kekuewa.
Find details on volunteering and visiting at on Cat Café Maui's website.