You've no doubt seen the wind turbines working away on Mauna Kahālāwai (West Maui Mountains) above Mā'alaea, a place that can see extremely high wind speeds of up to 40 miles per hour. But how much do you know about them?
A View from Afar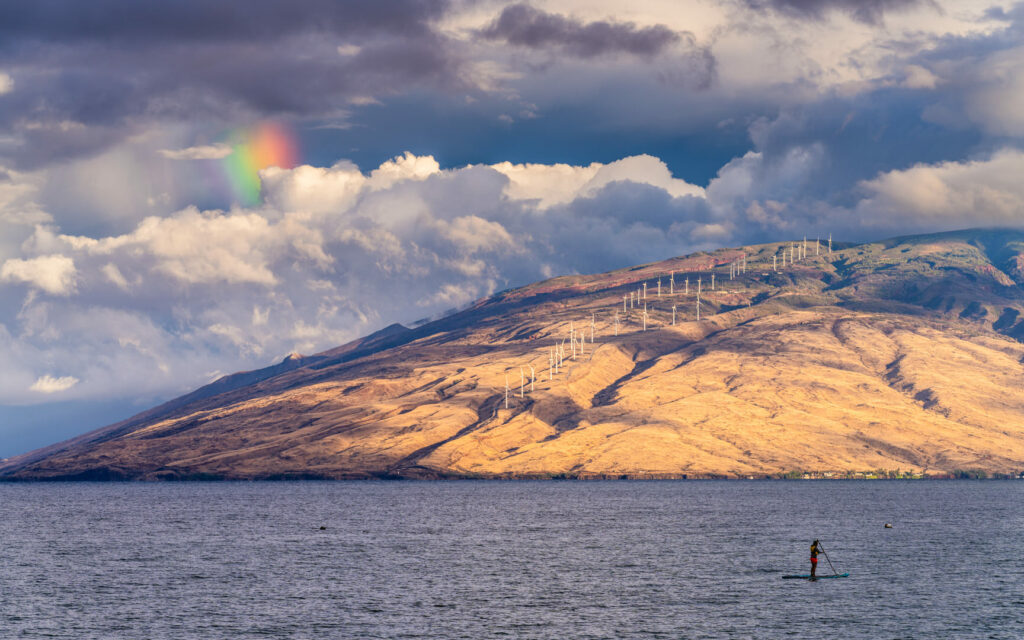 You can see these wind turbines from space (literally, the International Space Station has images of them!), from the plane and from the highway. You can observe them more closely and actually hear their power as the turbines slice through the air if you hike the Pali trail (more on that later!)
Windmills or Wind Turbines?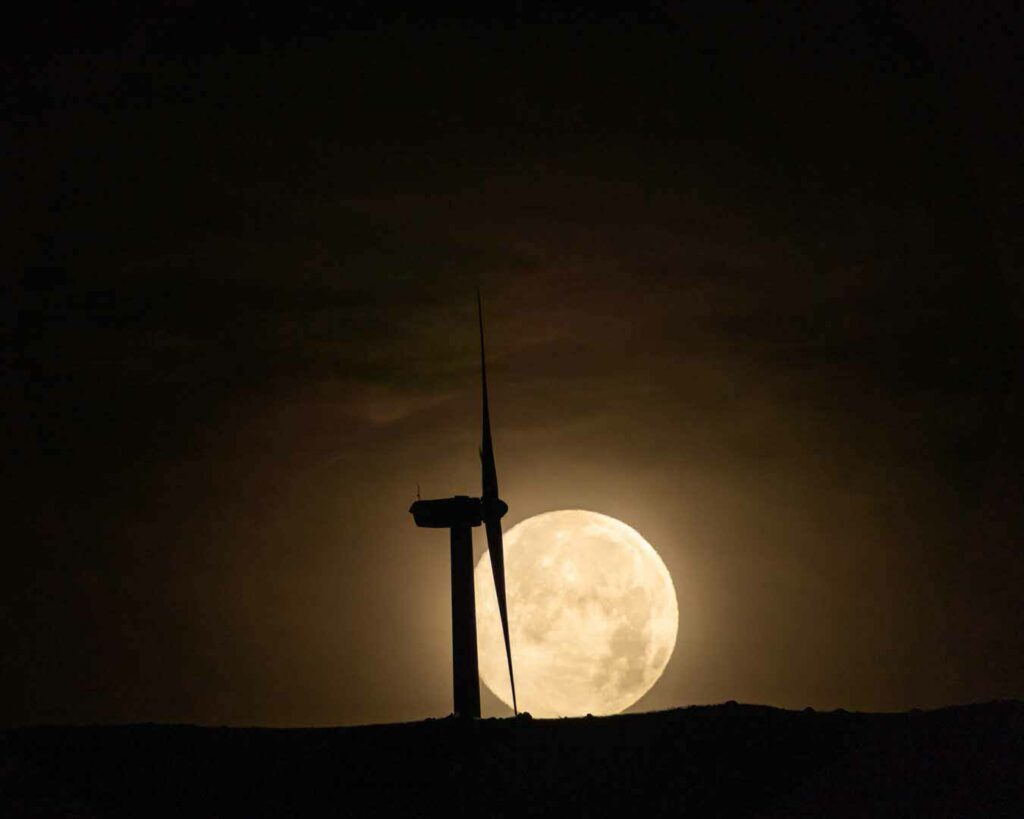 Many folks call these "windmills" and it's a common misconception, since both windmills and wind turbines do essentially the same thing: harness wind energy and put it to practical use.
The main difference is HOW they accomplish that, according to Sciencing.com: a windmill uses those breezes to power a machine, maybe intended to mill grain (yes, that's where the name originally came from) or pump water.
Meanwhile, a wind turbine generates electricity for use elsewhere. When the wind energy gets converted into electricity, it then be transmitted over power lines, stored in batteries or get used to power electrical equipment. What you see on Maui are wind turbines, so now you know!
The First of its Kind on Maui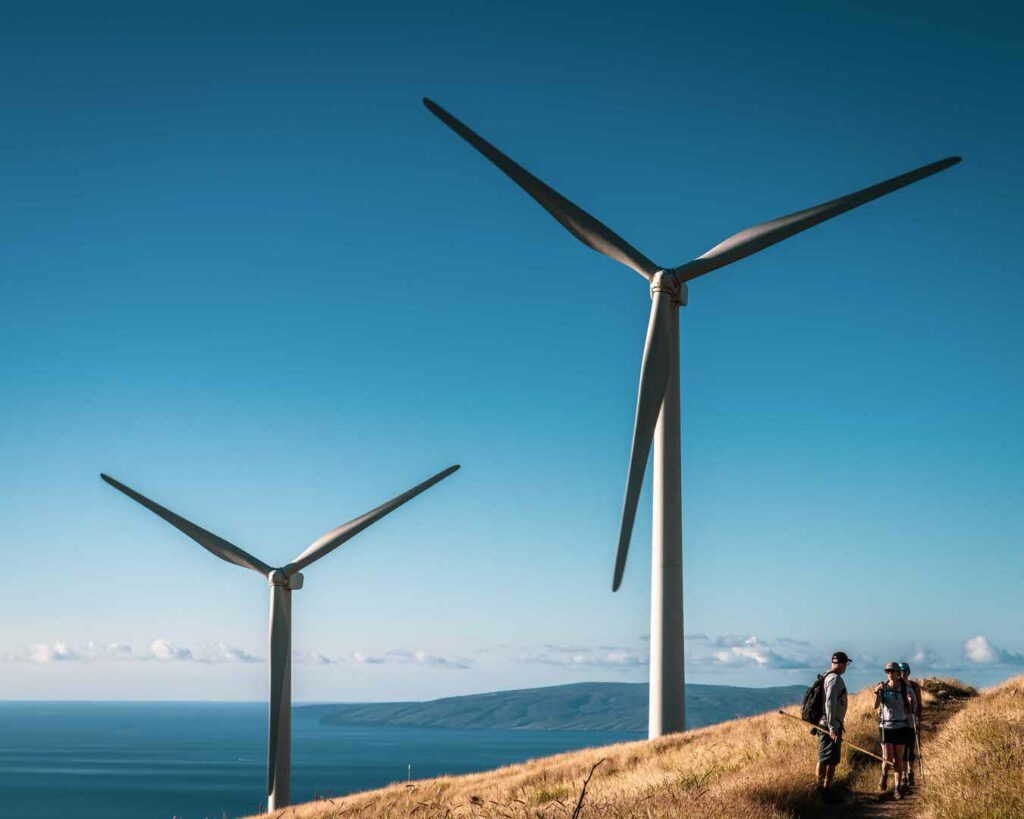 Kaheawa Wind Farm has been operating at the foot of Pu'u Kukui on Mauna Kahālāwai since 2006. With 34 active turbines, it was the first commercial wind energy generation facility on Maui, and remains among the biggest wind farms in the state.
After solar power, wind energy is Hawai'i's second-most used renewable energy resource.
According to NASA's Earth Observatory, the turbine field powers 10 to 15% of Maui's electric power usage per year.
With a goal to provide renewable energy while also protecting local birds and bats, the Kaheawa was reportedly the first wind farm in the U.S. to implement a habitat conservation plan (HCP) to safeguard the longterm health of endemic species.
Just a little #MauiEarth knowledge, whether you visit or live here! #MauiEarth #MauiInspired