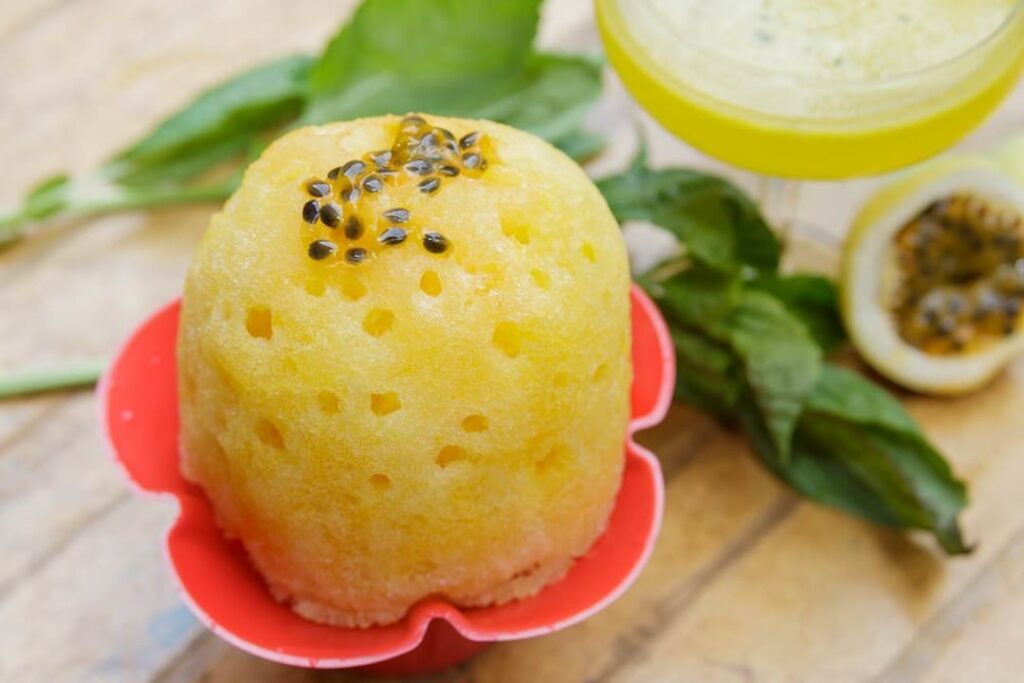 Hawai'i can be hot, and Hawaiian shave ice is wonderfully cool. And please don't call it "shaved ice" or people may laugh at you! If you haven't tried it, you really have to. But there are some things you might not know about this traditional treat!!
How Shave Ice Started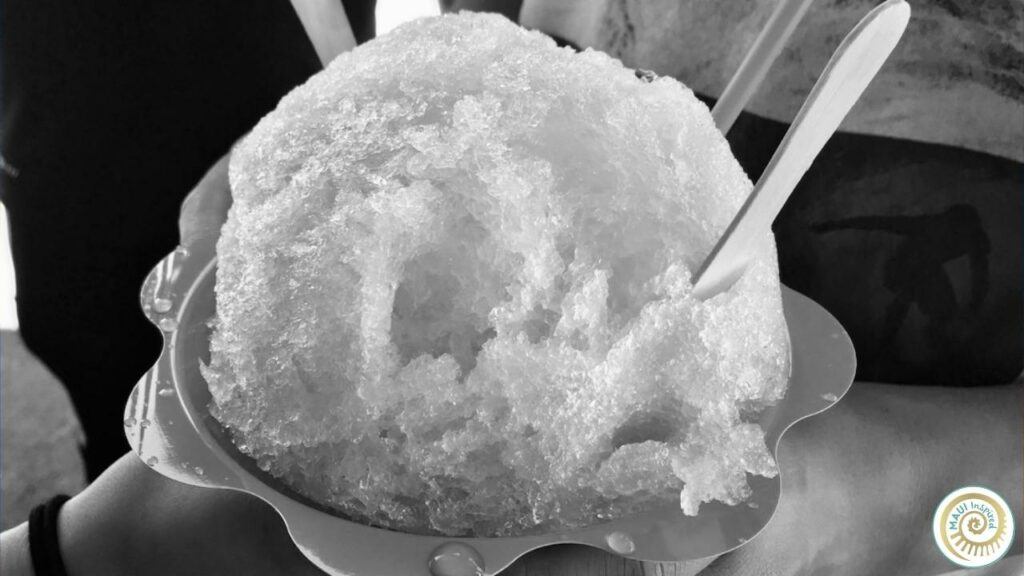 Shave ice started, literally, as just that — little crystals and flakes shaved off of large blocks of ice, then sweetened with syrup. Here's a fascinating fact: according to USA Today, the origin of shave ice can be traced back to the royal families of Japan's Heian period, with the earliest evidence roughly one millennium ago. The dessert, known as kakigōri (かき氷), was simply shavings from a block of ice mixed with a sweet syrup.
As common as it is in modern times, shave ice was not available to everyone in Japan back then, since it could only be sourced in the dead of winter and had to stored in big ice houses or caves so it didn't melt. So it was only available the highest fringes of society and lower classes couldn't access it until the early 1900s, when technology made ice cheaper and more plentiful.
How Shave Ice Got to Hawai'i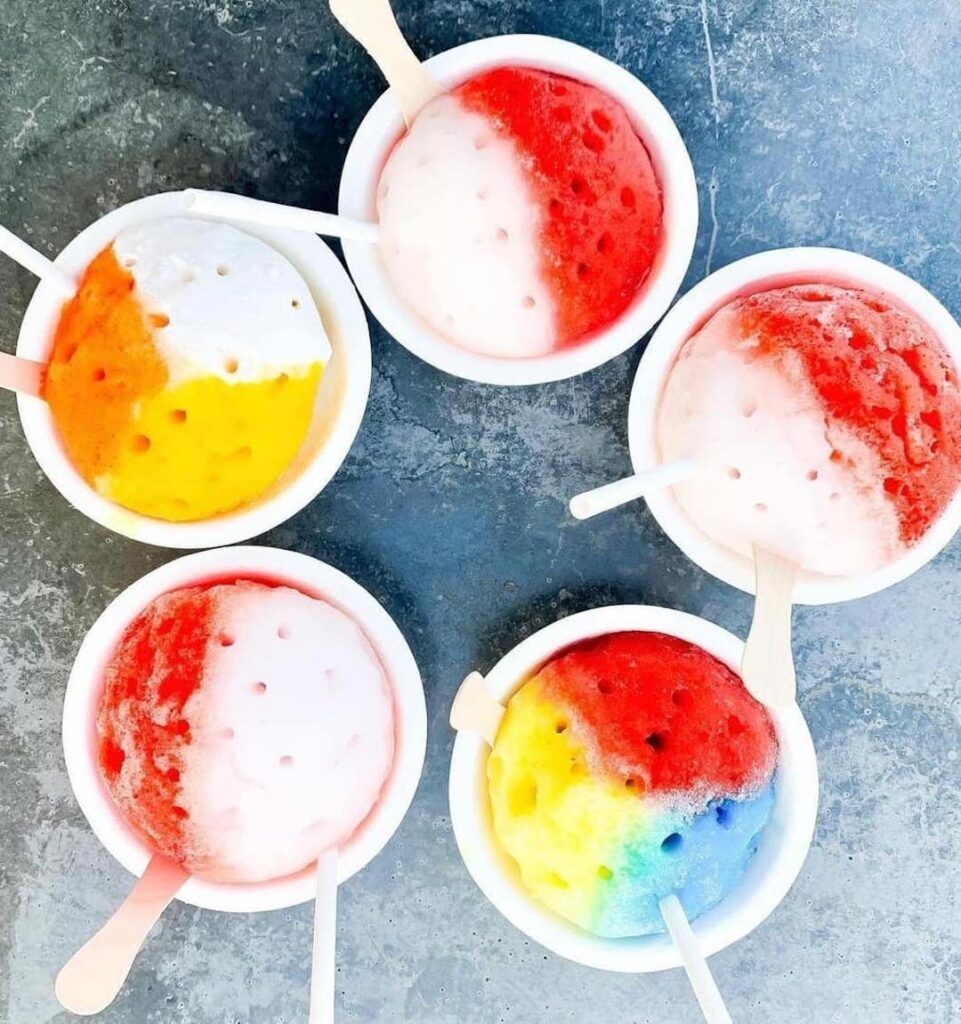 When people began migrating from Japan to work in Hawai'i's pineapple fields and sugar cane plantations in the 1920s, they brought the tradition with them. The workers would take a blade or even a machete to a block of ice, pour on the juices and enjoy it on a refreshing break from laboring on the land.
The workers only got Sundays off, so that's when shave ice was sold. By the 1950s, as Japanese immigrants left the plantations, some opened family grocery stores and offered shave ice there. As What's Cooking America shares, keiki (kids) would order their shave ice by color only, knowing what flavor each color represented. They called a mix of colors "kalakoa," a Hawaiian take on calico.
How Shave Ice is Special Here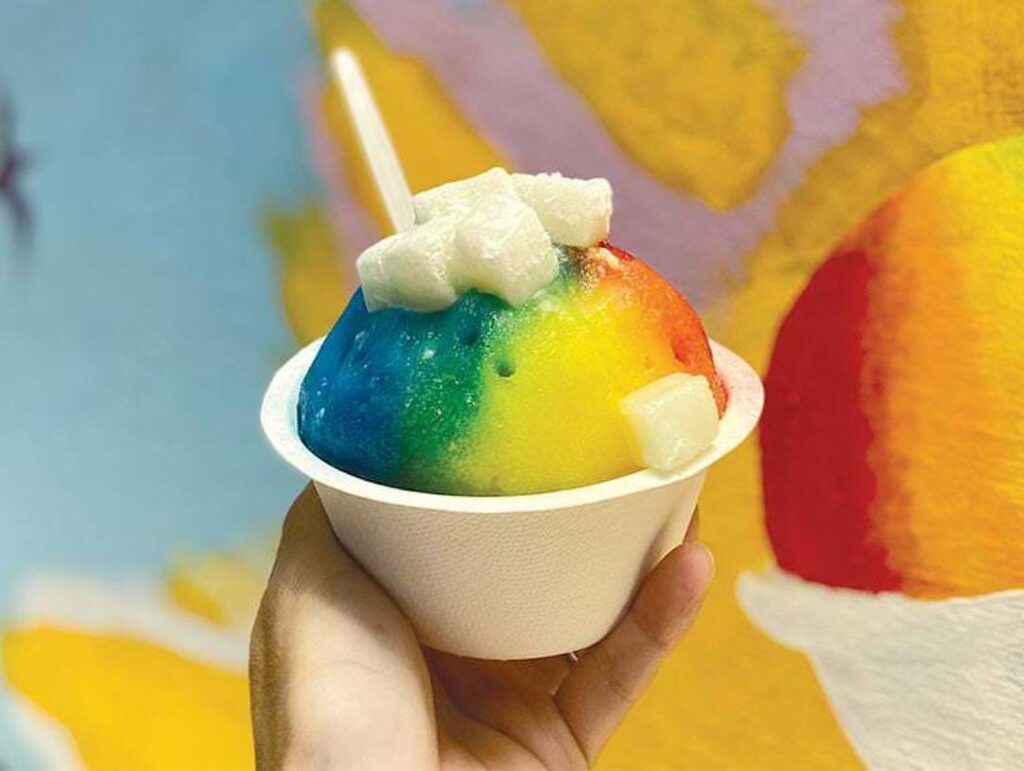 Though it used to be described as a snow cone, Hawaiian shave ice has evolved into a gourmet art form of sorts! It's not a bunch of ground-up crunchy little ice pellets. Instead, this shave ice is super soft and fine, allowing the flavors to soak in rather than settle unceremoniously at the bottom.
Speaking of the bottom, there's more to Hawaiian shave ice than just the ice these days. Often times, you can add vanilla, macadamia nut or haupia (coconut) ice cream, fresh fruit, boba (juice-filled bubbles) or Asian traditions like red adzuki beans and mochi bits.
You can (and should, in our opinion!) top it off with what's known as a "snow cap," which is sweet cream, or a dusting of li hing mui (dried Asian plum "crack seed" snack) powder.
How to Get Your Fix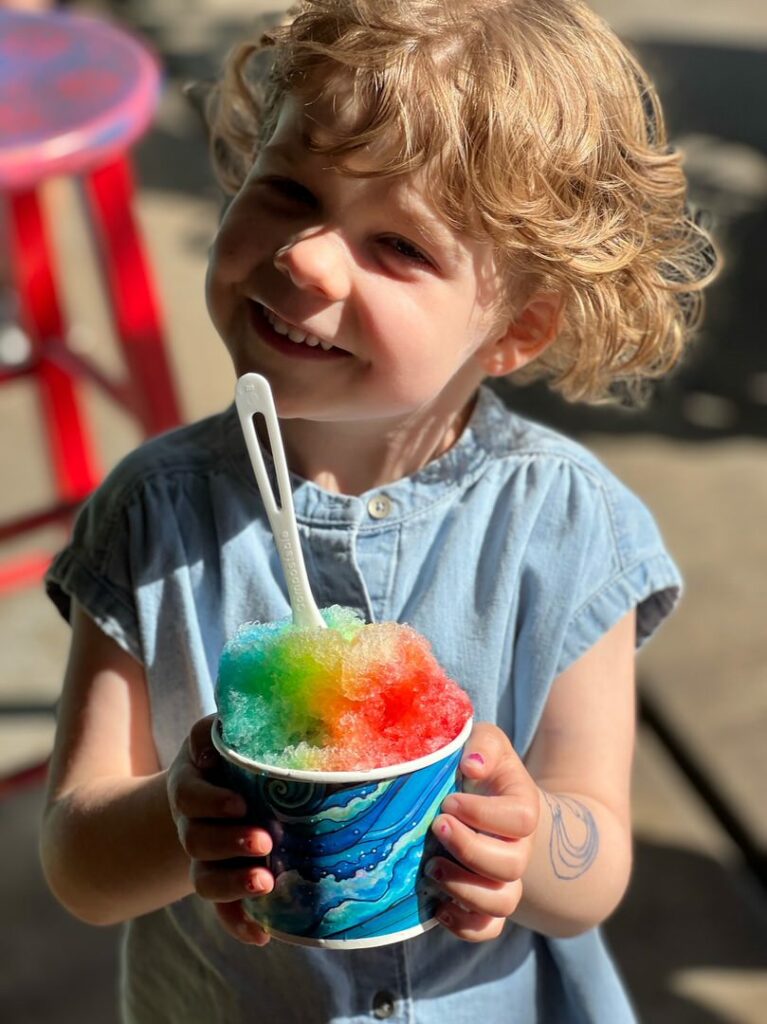 There are many fantastic shave ice stands and businesses across Maui. Here are a few that stand out to us…
'Ululani's Shave Ice — this family brand has become the king (or more, the QUEEN) of Hawaiian shave ice. Authentic, quality and locally-sourced, you'll find their shave ice across Maui (including Kīhei, Wailuku and Lāhainā), the Hawaiian islands and soon, the mainland!
Breakwall Shave Ice — Fabulous shave ice with a range of fun flavors or build-your-own options, Breakwall goes a bit beyond, featuring "adult" shave ice with different liquors! Open 7:30 a.m. to 9 p.m. at the Wharf Cinema Center on Front Street in Lāhainā.
Peace Love Shave Ice — With two kiosks on Maui's South side (at Kīhei Marketplace across from Kalama Park and Azeka Makai on South Kīhei Road), this small, sweet operation offers top-notch ingredients, including purified water for the ice blocks and organic sugar to sweeten the syrups.
How to Enjoy MORE on Maui
So shave ice was a nice snack…but once you're hungry (or thirsty) again, we have some great tips on notable Happy Hour spots in our Eats section. Check it out! #MauiEats #MauiInspired