1.6 BILLION pounds. Say what?! It's hard to envision that giant number, but that's the amount of inert waste that Hawai'i Materials Recycling (HMR) says it's helped keep OUT of the landfill since 2018!
"I truly believe that we are doing our part to minimize the carbon footprint," says Jenny Sullivan with Hawai'i Materials Recycling. "So companies have the opportunity to come in fully loaded with their construction waste and leave with finished aggregate material."
The outdoor facility in Central Kīhei on East Welakahao (mauka side of Pi'ilani Highway) accepts asphalt, concrete, rock, dirt and sand. With crushers on site, everything gets recycled and made into a variety of construction aggregates, like gravel, landscape rock and dirt, available for delivery or self-pickup. The products for sale can also contribute to various LEED (Leadership in Energy and Environmental Design) credits for green building. Since HMR is not a quarry, the materials available for sale depend on the products they receive.
Inert Materials Explained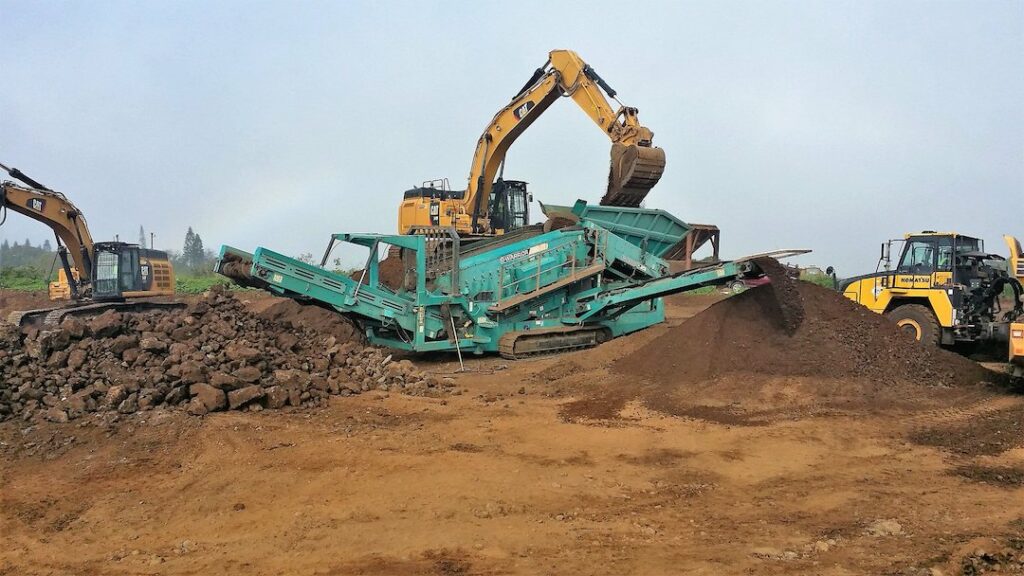 Sullivan gave us a great definition of inert materials, which can be processed and reprocessed more than once.
"We work with natural resources; we're different from organics," she says. "So if we're excavating rock and dirt, we can take that rock and use it for rock walls or road base, and then we can take the dirt and use it for top soil or fill. And then in 30 years when you want to change that out, take that material and reuse it again and again and again.
A natural resource never belongs in a landfill, says Sullivan, who emphasizes that the choice to recycle is a crucial one for all of us, especially here.
"It's not always easy to recycle, but it's what we need to move toward on this island with limited space and resources," she explains. "As construction demands increase, trucks on the road increase and so we want to do our part to minimize the impact on the environment."
Recycling Resources Made Easy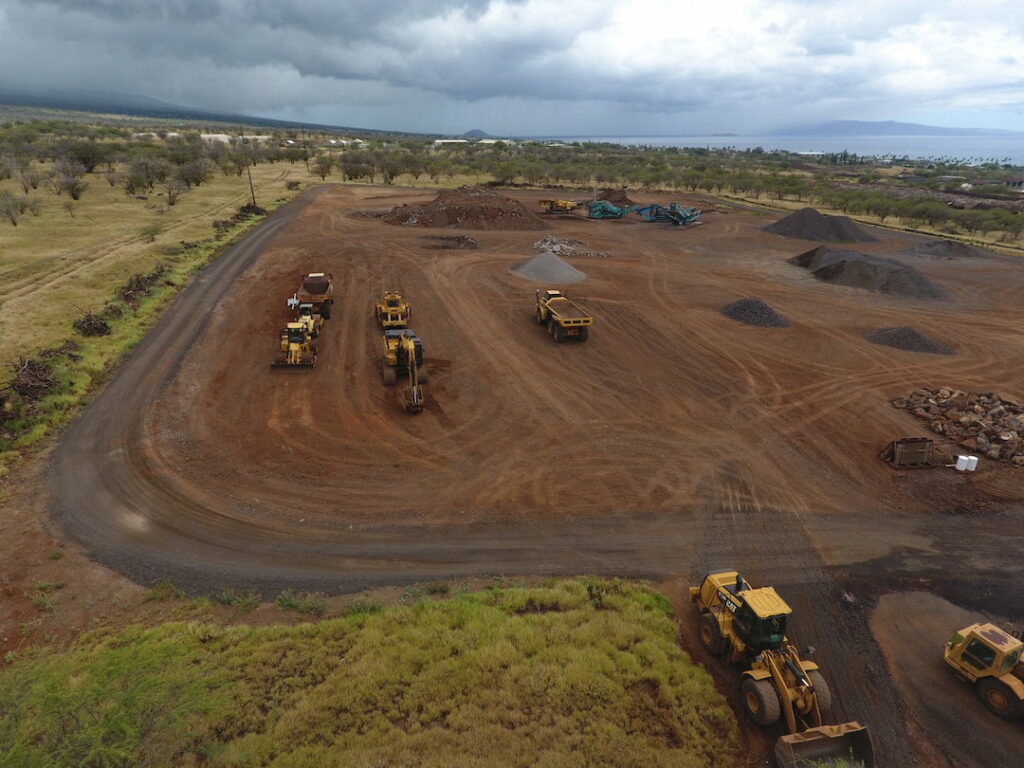 This locally-owned business aims to make the process simple, cost-effective and convenient. There are recycling steps outlined for first-timers on the Hawai'i Materials Recycling website. Sullivan says their tipping fees are lower than than the landfill, and they offer competitive prices on a range of products. The facility welcomes not only construction pros, but also the public at large.
"They can bring concrete, rock, dirt, asphalt, sand, so if you're digging up your backyard to put in a pool, we want that rock and dirt." she says. "If your pool's needing a new surface, we want that concrete that comes out of it!"
Call Hawai'i Materials Recycling (808) 856-6231 with questions or requests for custom material. #MauiEarth #MauiAwareness #MauiInspired