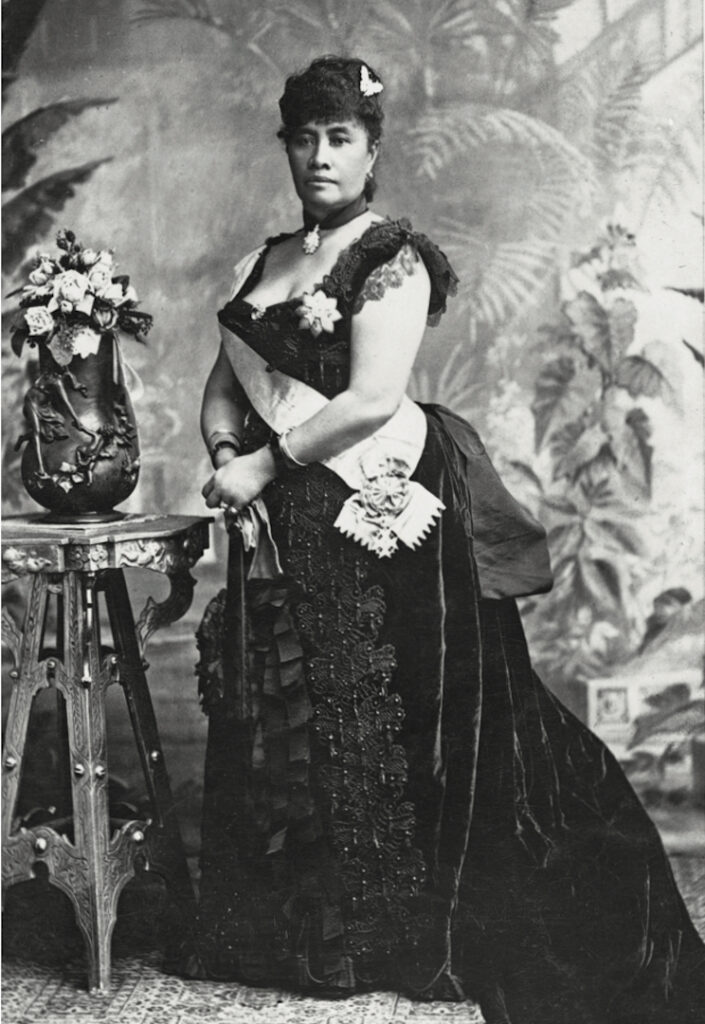 September is #HawaiianHistoryMonth and Hawai'i's last queen, Lili'uokalani, was born on September 2, 1838.
Queen Lili'uokalani famously ruled the Hawaiian Kingdom from 1891 to 1893, after the death of her brother, King David Kalākaua. She opposed the annexation of the Hawaiian Islands by the United States of America and, as a result, was imprisoned in a room in the 'Iolani Palace.
So what was life like for her while she was kept prisoner, and afterward? We wanted to share some fascinating history from one of our favorite books, Hawaiian Women's Fashions: Kapa, Cotton and Silk by Maui author Agnes Terao-Guiala. Read on to learn more…
Separated, but Supported
Records show Queen Lili'uokalani found comfort in reading her Bible, playing her instruments and composing music. A gifted musician who had composed more than 150 chants and songs, including the famous "Aloha Oe," she wrote the beautiful and haunting "Queen's Prayer."
In the mornings during her imprisonment, Lili'uokalani received bouquets of fresh flowers from the gardens of Washington Place, where she had lived with her husband, John Dominis, before she had become Queen. The flowers were wrapped in pages of the local newspapers, so Lili'uokalani was able stay informed about what was currently going on in the Islands with the Provisional Government.
During the evenings, she was serenaded by the Hawaiians who had gathered on the street near the palace to sing to her and show her their support.
After Imprisonment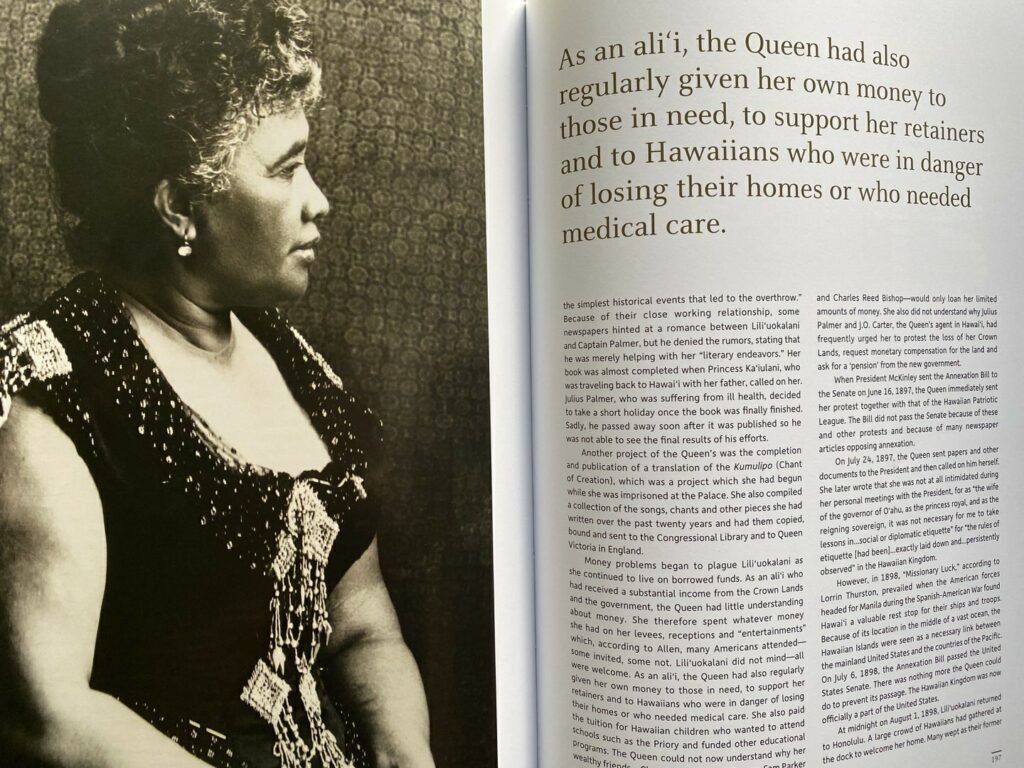 Upon her release, Lili'uokalani spent many years in Washington, D.C. petitioning the U.S. government for the return of the Kingdom, but her efforts were unsuccessful. While she was in Washington, she found the time to write a book, Hawai'i's Story by Hawai'i's Queen, with the assistance of Capt. Julius Palmer.
Lili'uokalani returned to Hawai'i and lived at Washington Place in Honolulu, holding public and private gatherings. She passed away in 1917.
More details and photos can be found in the book #HawaiianWomensFashions, available on Maui at Native Intelligence and Hale Ho'ike'ike (The Bailey House Museum) in Wailuku, along with the Alexander & Baldwin Sugar Museum in Pu'unēnē.
You can find stores on neighbor islands that carry the book, or arrange to have a copy shipped, on the Hawaiian Women's Fashions Facebook page.
#MauiAwareness #MauiInspired