Happy hour can be a favorite time of day for many, and often, it lasts longer than just one hour! Here on Maui, there are many great happy hour spots, but we wanted to narrow it down to five of our favorites in this Top 5 series! Three's Bar & Grill is most certainly on that list, as you'll see in our video above.
Three Chefs, Three Cuisines, Unlimited Awesomeness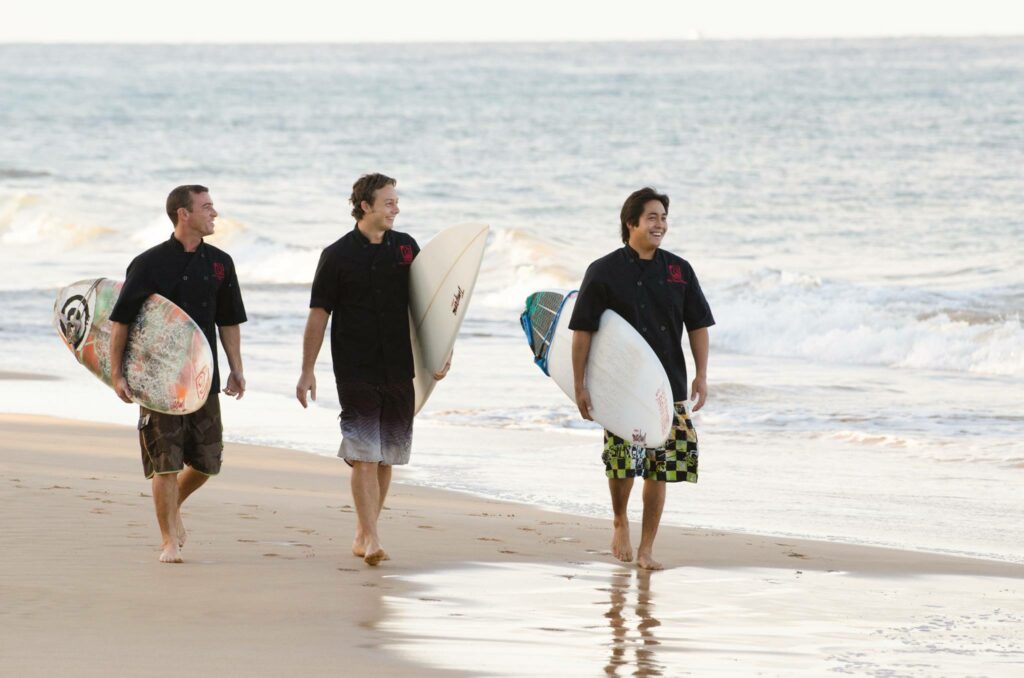 Opened in 2010 by three best friends, surfers and chefs who still co-own it today, Three's is known for a diverse, eclectic menu that features three main cuisine themes: Pacific Rim, Hawaiian and Southwestern food.
They also have a range of creative cocktails, plenty of beer on tap and an award-winning wine list!
A Happier Happy Hour at Three's Bar & Grill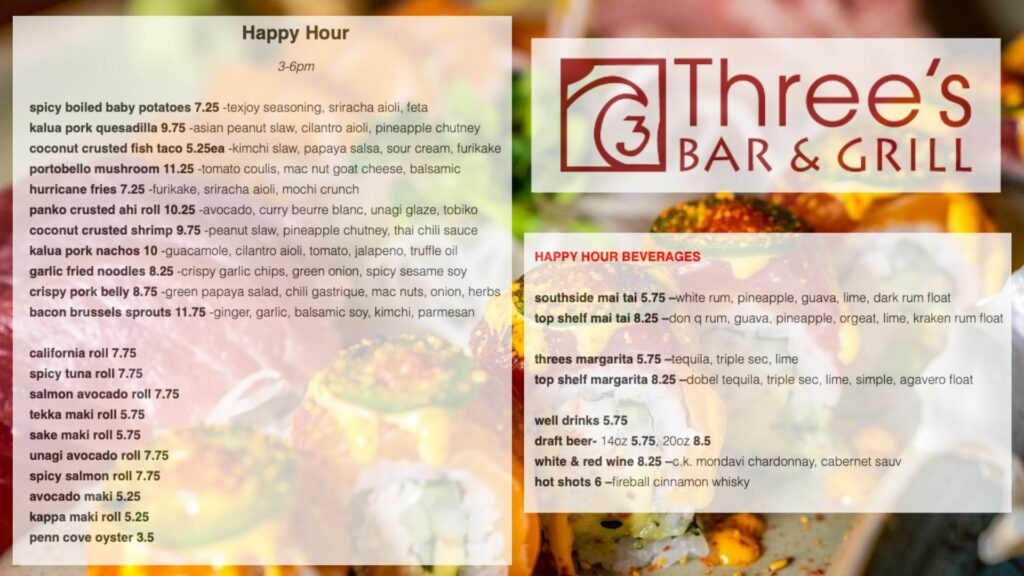 Three's happy hour stands out to us for several memorable reasons, but in the spirit of this restaurant, we'll sum it up in, yes, THREE points.
🕒 Lots of time to enjoy, spanning from 3 to 6 p.m. every day of the week!
😋 Specials on both food and drinks, with a diversity of small plates AND sushi, plus cocktails, beer and wine
😎 Lots of space inside and out; there are two patios, along with a dining area and sweet Surf Lounge with A/C
Okay, we'll get a little more specific about the happy hour food menu because there are so many awesome choices, like the BBQ Kalua pork quesadilla, panko-crusted Ahi roll, local garlic noodles, coconut-crusted fish taco, crispy pork belly over green papaya salad, coconut shrimp and sensational sushi (not many restaurants include sushi in their happy hour deals). They're also one of the biggest purveyors of oysters in South Maui, flying them in fresh daily from the Pacific Northwest.
A Local Focus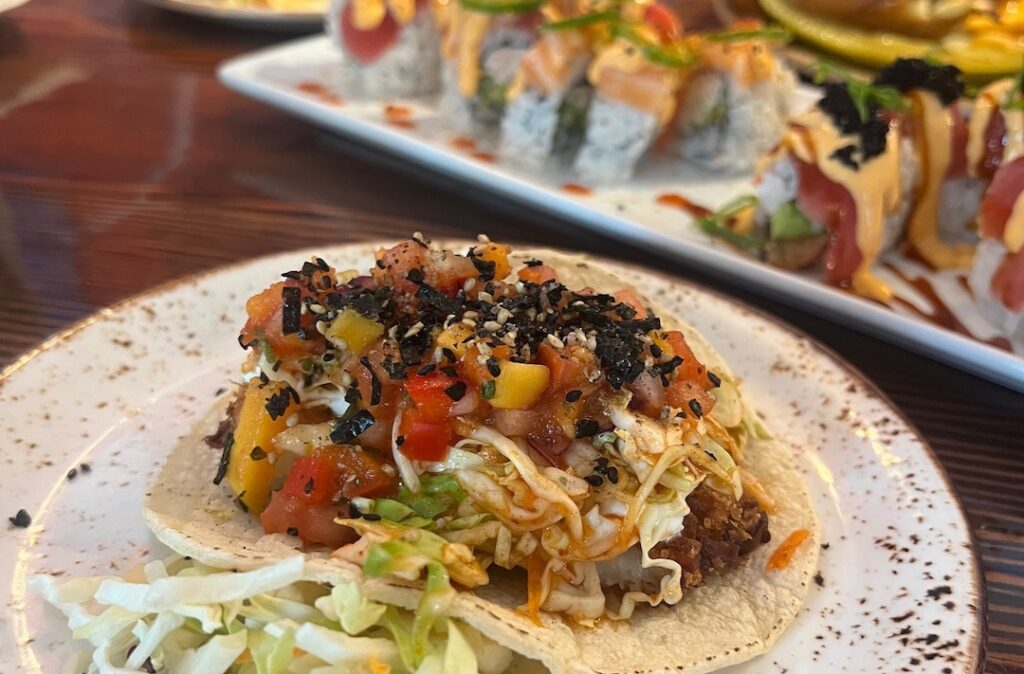 It's also worth noting that Three's owners are big proponents of supporting local farmers and suppliers, not only here but also at their sister restaurant Fork & Salad Maui, a healthy farm-to-table eatery in Kīhei and Kahului.
"We buy from farms like Kumu Farms as much as we can, from green papaya to Ahi to cabbage," says co-owner Travis Morrin. "We really try to make that a hallmark of how we do business."
Come Ready to Eat & Enjoy
Three's is located in Kīhei Kalama Village at 1945 South Kīhei Road. This award-winning, Food Network-featured favorite is open for lunch and dinner between 11 a.m. and 9 p.m. daily, and once again those THREE (happy) hours go from 3 to 6 p.m. You can call to make a reservation at 808-879-3133 or book a table at Three's website and learn more about their story!
#MauiHappyHour #MauiEats #MauiInspired