Hawaiian Shave Ice is a THING, this we know. But how about Chinese Shave Ice in Hawai'i?
I'd never had it before and here's what happened…
I drank the bowl.
Like, every last drop. As the shave ice slowly melted, I couldn't let this incredible deliciousness go to waste!! I was blown away by how unique and completely amazing it is!! You get that smooth-textured, powdery shave ice (no old-school crunchy ice pellets here), drizzled not with flavored syrups, but with condensed milk and three unique toppings. Those might include fresh fruit, boba, rice balls, haupia, egg pudding, sweet red bean and much more.
Shave Ice Goes Way Back
Shave ice itself as a fascinating history. It was initially reserved for royalty, as we share in our blog Shave Ice: A delicious Tradition with Ancient Roots.
The dessert was introduced to Taiwan under Japanese Rule, but as we learned, it later spread to predominantly Chinese populated areas.
Bling Bing is Born on Maui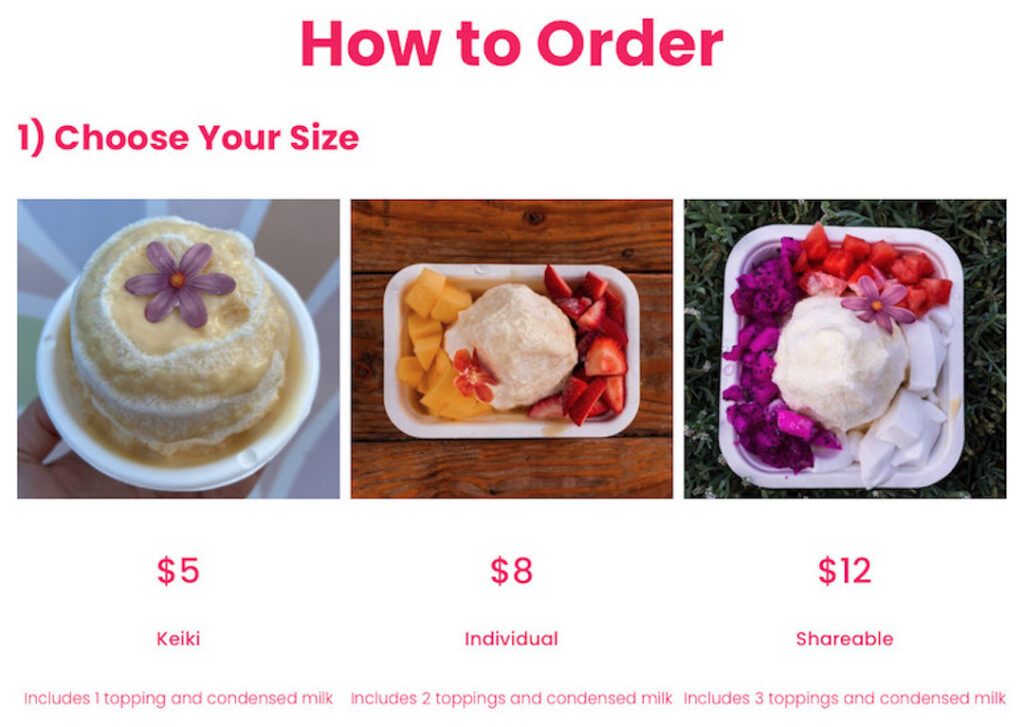 Bàobīng means shave ice in Chinese. Marri Goodyear grew up in Los Angeles, eating it in her Chinese family. Starting Bling Bing Shave Ice Maui, she's been overwhelmed by the support and interest from both locals and visitors.
"A lot of Chinese visitors will come, a lot of Japanese visitors," explains Goodyear. "A lot of white people will come and they're like, 'I've never tried this before but I'm going try!' Then they end up loving it and say, 'Can you ship it back to me please?'"
Chinese Shave Ice is Unique on Maui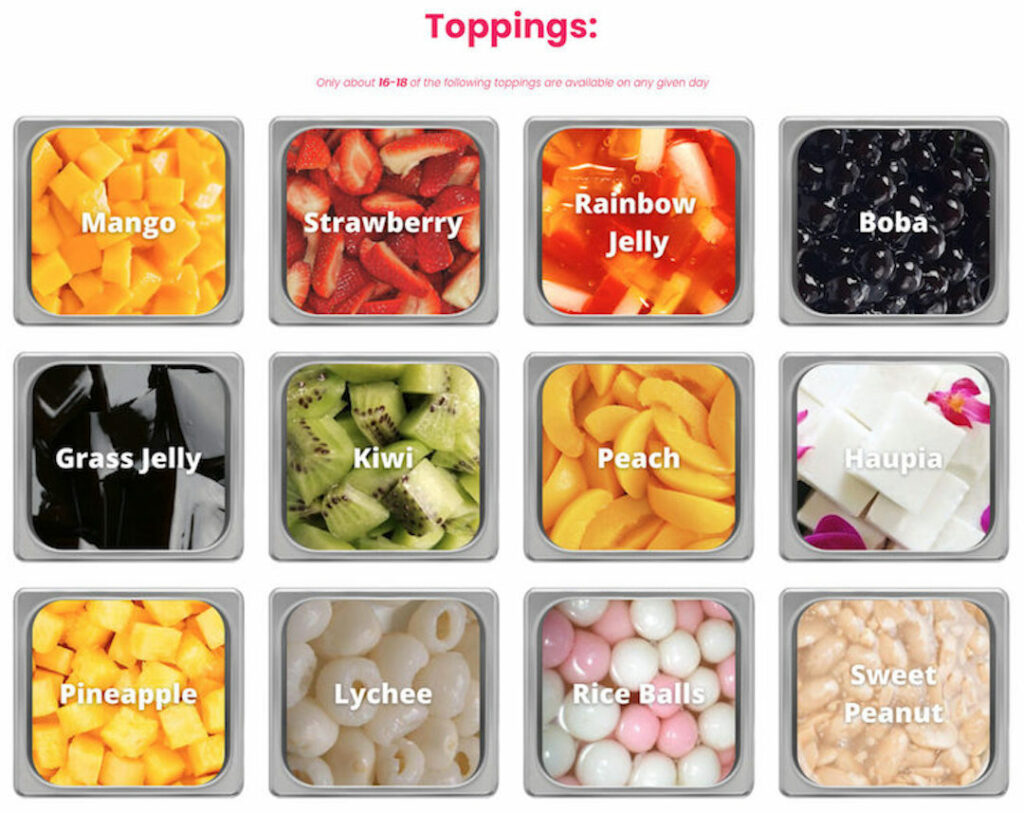 Bling Bing's cute, cozy shave ice truck in the food truck zone behind Azeka Mauka in Kīhei is the ONLY place you can get Chinese Shave Ice here on the Valley Isle.
And there are plenty of nontraditional topping options too, as you can see in the photo gallery. On the Bling Bing website, if you hover over each image, you'll see what's gluten-free, vegan and so forth. Around 16 toppings are offered each day, and the options change daily, depending on what's available and in-season.
Choices Beyond Condensed Milk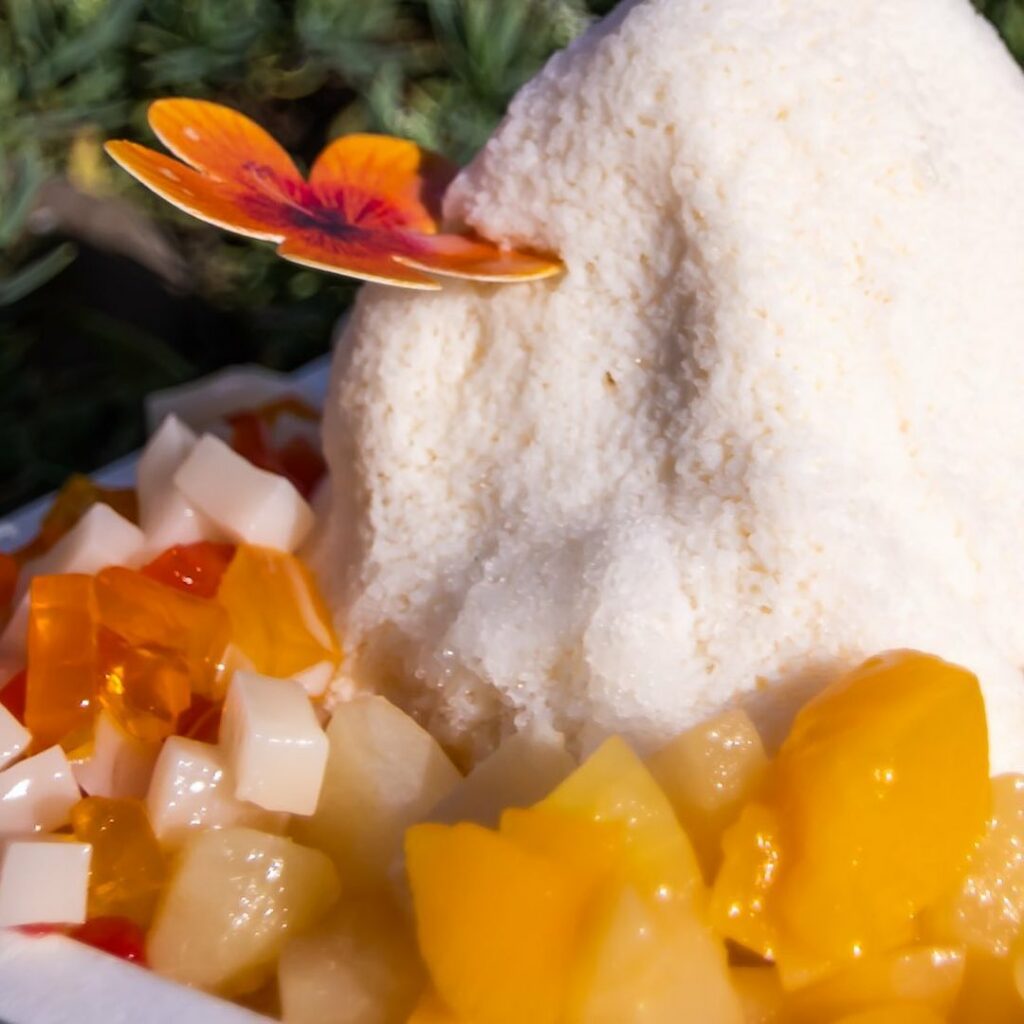 In Chinese Shave Ice, condensed milk is the signature ingredient; sort of the "star of the show," as Goodyear says.
However, for those who can't have it, she offers Vegan Condensed Coconut Milk, Sugar-Free Condensed Milk, or Cane Sugar Syrup as substitutes! We feel like she's thought of everything.
Growing Maui's Chinese Shave Ice Movement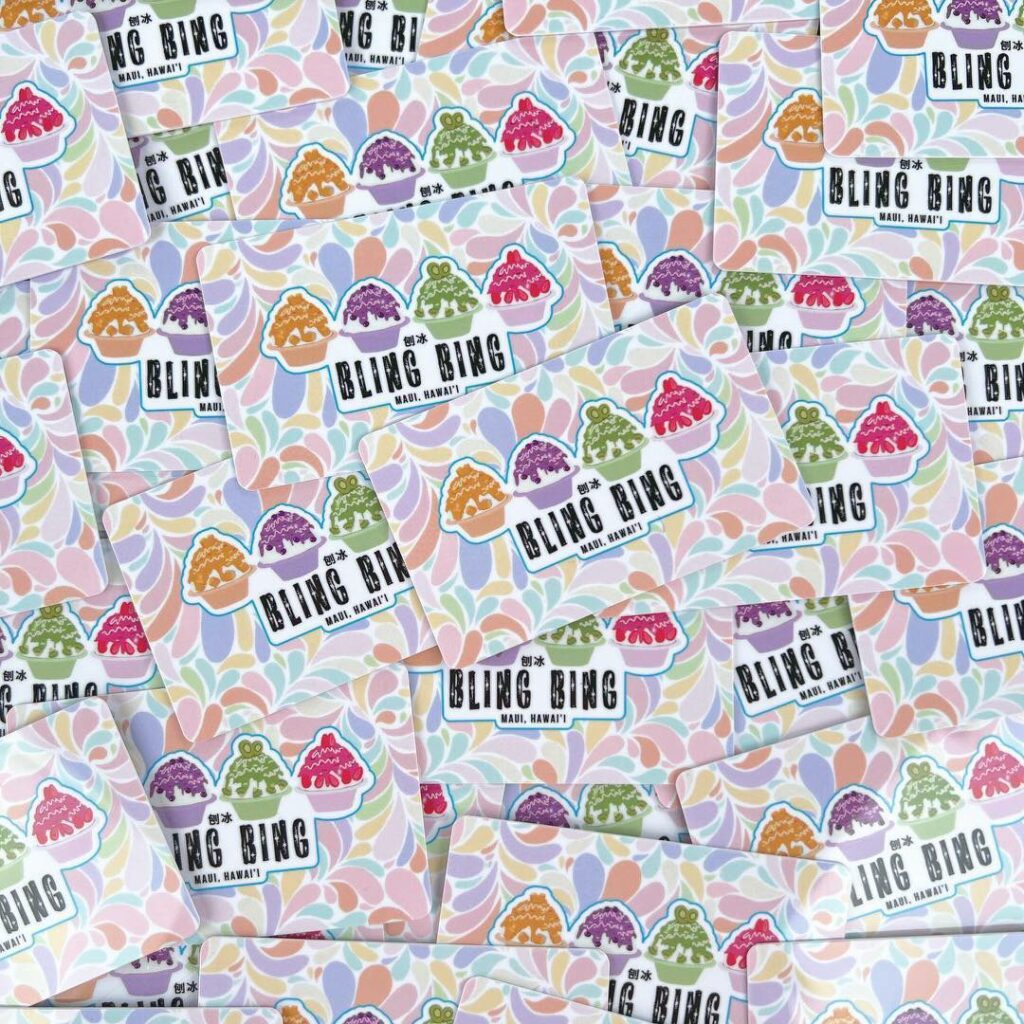 With requests for events and parties, loyal regular customers in Kīhei, nonstop lines at her truck at Made In Maui County Festival and interest from places like Sheraton Maui Resort & Spa, we predict you'll be seeing more of Bling Bing Shave Ice!! Goodyear says her sister will be flying in to help soon, and a brick-and-mortar location may be in their future.
We're so glad we discovered Bling Bing, and are stoked to kick off our Top 5 Maui Shave Ice Series with this must-try treat!! #MauiShaveIce #MauiEats #MauiInspired