Up in the cool, serene beauty of Olinda in Upcountry Maui, you'll find Waihou Spring Trail. It's a pretty and peaceful pine grove at almost 4,000 feet elevation.
When the trail isn't busy, you can hear only the sound of your footsteps, the bird songs and maybe a light mountain breeze through the trees.
The Walk Through Waihou Spring Trail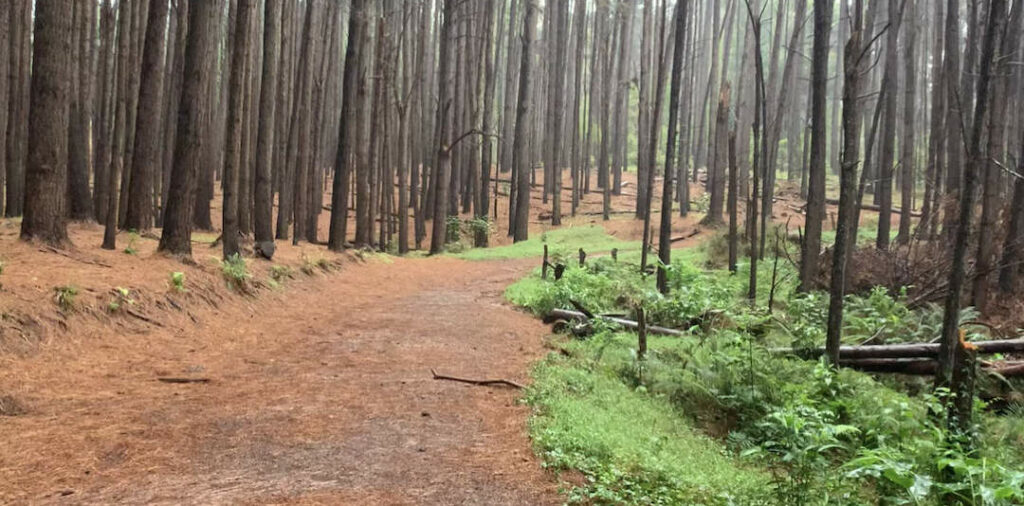 This out-and-back trek can range from 1 mile to almost 2.5 miles, depending on which route you take. Budget around an hour to 90 minutes to complete.
The upper section makes a loop, then the trail leads to a ridge top with some views of the Central Valley. There's an abundance of differently trees; from what we've learned, those include Monterey cypress and eucalyptus, along with endemic trees like 'Ala'a, Hala Pepe, and Koa, found only here.
It's considered mild to moderate in difficulty, with the lower spring trail being a little steeper down some switchbacks — just watch your step since it can be slippery after rainfall!
As for that lower section, you descend 600 feet to Waihou Spring, where you come upon a really interesting, mossy basin known as Kailua Gulch, with large boulders and old irrigation tunnels carved into lava. Depending on the season and timing, mini waterfalls may flow from the wall.
Waihou Spring History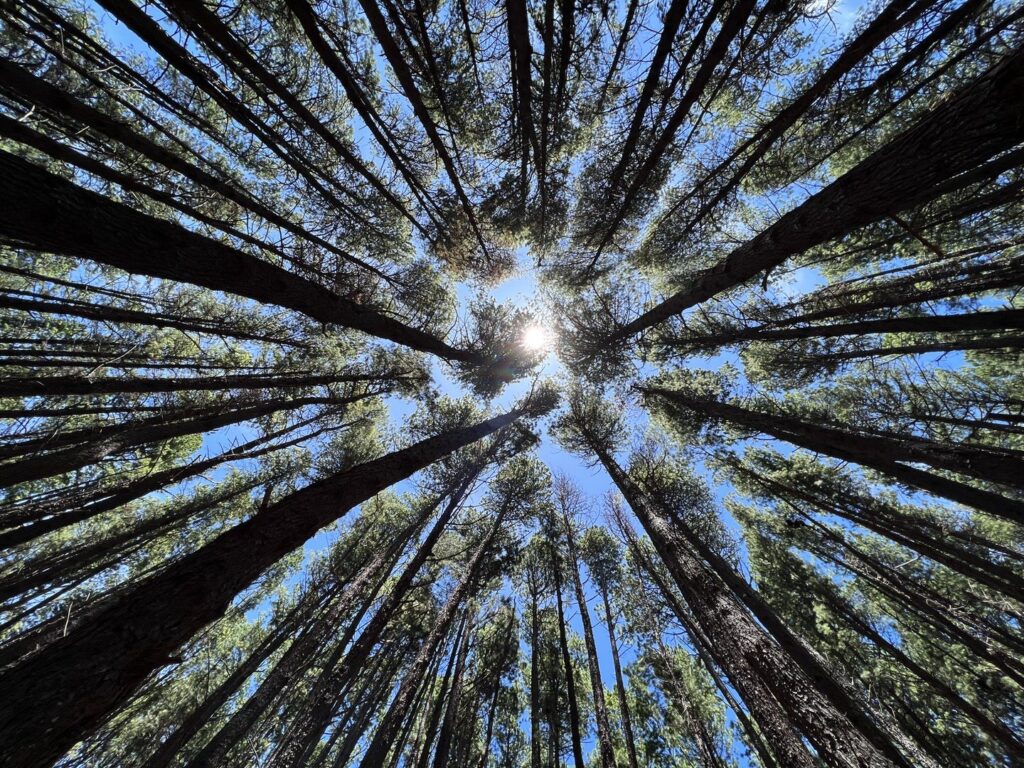 Waihou Spring Forest Reserve was established by Governor's Proclamation in 1909 for the purpose of protecting the sources of Waihou Spring, one of the few perennial springs on the west slope of Haleakalā, according to the Department of Land and Natural Resources. The forest reserve is known to border an old experimental tree plantation from more than 100 years ago.
This trail is part of Nā Ala Hele, the State of Hawai'i Trail and Access Program, designed to manage public resources related to hiking like trail access, maintenance and cultural awareness. Nā Ala Hale says the trails can also provide important access into natural areas for management, research, hunting and wildfire response. Here's a look at the Maui Nui trails that are part of that network.
How to Get There
From Makawao, wind up Olinda Road for about five miles — you'll pass the Maui Forest Bird Recovery Project on the left, then be on the lookout for trailhead parking on the right side of the road.
The trailhead is open from 7 a.m. to 7 p.m. year round, and dogs are welcome on-leash. We suggest bringing sturdy shoes, raingear and maybe something warm
#MauiEarth #MauiInspired