If you'd like a mellow hike with the bonus of incredible ocean views, Kapalua Coastal Trail does the trick. Well, "hike" may be a strong word…it's more of an easy, enjoyable nature walk. At 1.76 miles each way (or 3.5 miles round trip), it's essentially part boardwalk, part waterfront path. We feel it's great for kids as well!
From lava fields and rocky cliffs to native plants and tide pools, you'll have the Pacific Ocean at your side throughout the journey.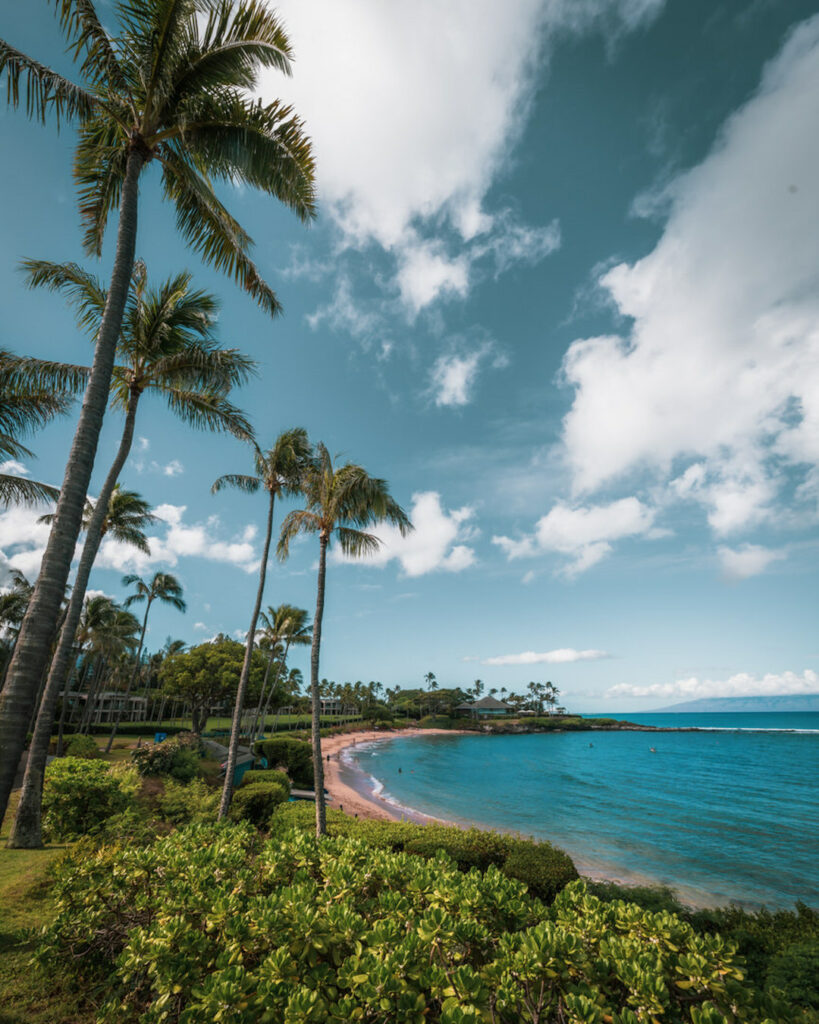 Kapalua is located in the northwest corner of Maui. The Coastal Trail stretches north from legendary Kapalua Bay Beach. It crosses sand dunes at the gorgeous Oneloa Bay and runs through the grounds of The Ritz-Carlton, Kapalua over to D.T. Fleming Beach Park (which provides plenty of parking).
What to Know About Kapalua Coastal Trail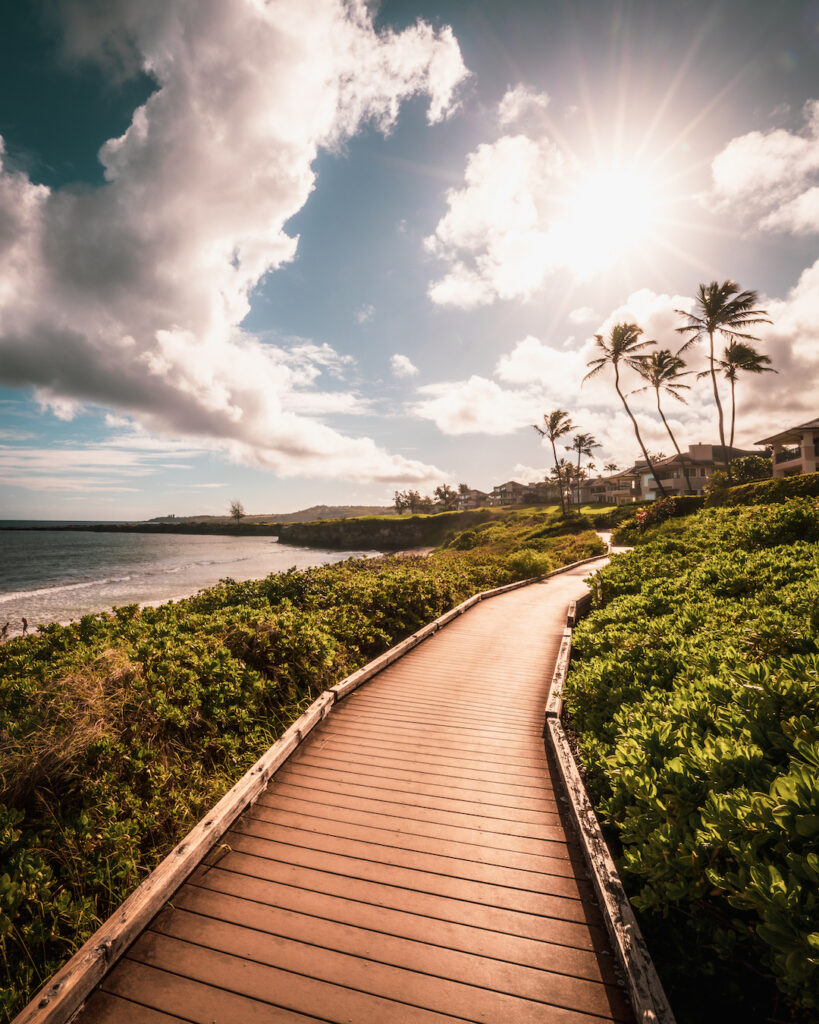 Here's a random fun fact: according to Only in Your State, Kapalua Coastal Trail is the only hike in America to begin and end at one of the country's best beaches. Kapalua Bay Beach was named the Best Beach in America back in 1991, while D.T. Fleming Beach scored that title in 2006!
Just know, the trail is open from sunrise to sunset. There are restrooms available at D.T. Fleming Beach Park and Kapalua Bay Beach. No bikes are allowed. Dogs are permitted on-leash.
Memorable Sights Along the Way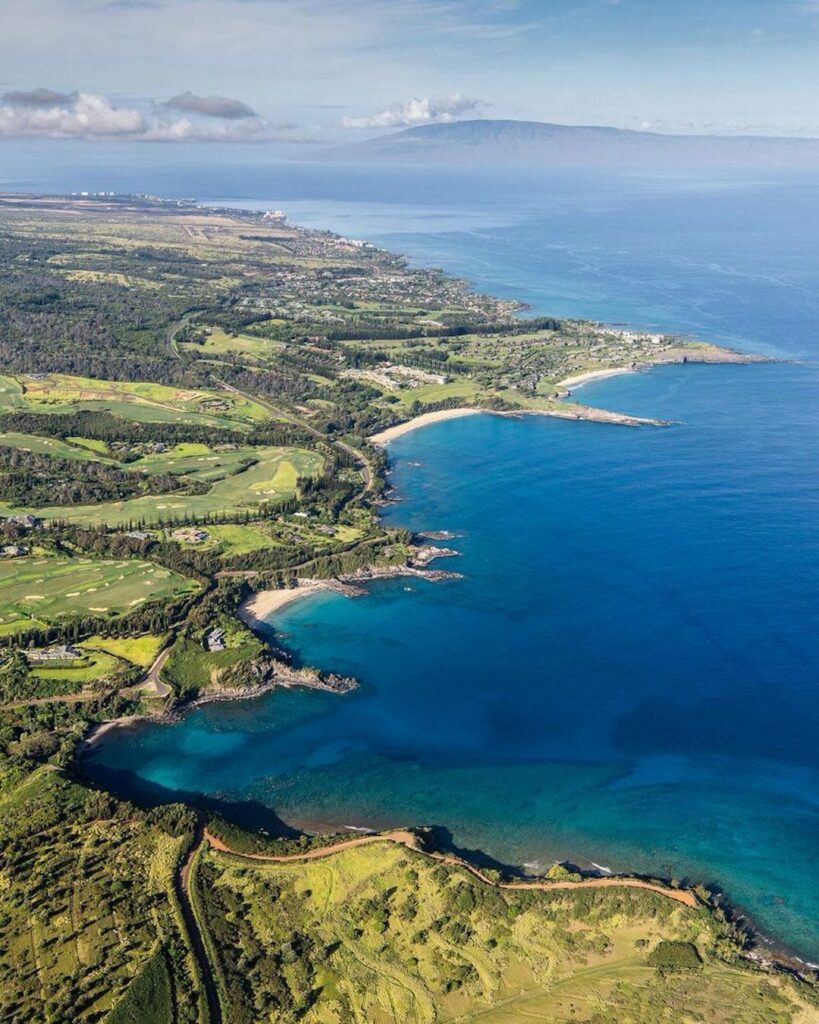 Please be mindful that there may be nesting seabirds called 'ua'u kani along parts of the trail. As the site Kapaluara explains, "Every year they return to raise their young; while the adults forage for food, their fuzzy gray chicks wait patiently in lava rock burrows along the shore. Please be respectful of their habitat and stay on the trail. Today, native seabirds are protected by federal law."
In this area you might also notice a dramatic, jagged lava outcropping known as Dragon's Teeth, and you'll find a lovely labyrinth made of white coral. You can learn more about that memorable Maui landmark in our blog, "How to Walk Maui's Largest Labyrinth." #MauiEarth #MauiInspired