We know. Beautiful beaches, sunny days, stunning views, dormant volcanoes, lush rainforests, awesome food, Aloha spirit. Just some of the many reasons we say Maui Nō Ka 'Oi ("Maui is the BEST)!! "Visit Maui" is an item on many a bucket list, but not everyone gets to check it off. So if you do, please visit with gratitude, respect and love for our land and our people.
We have a lot of folks ask us how to have the BEST Maui visit, and we can share so many unique and cool things to do here. But there's one activity you may not have thought of yet. We have! Read on…
Add an Inspiring Item to Your Itinerary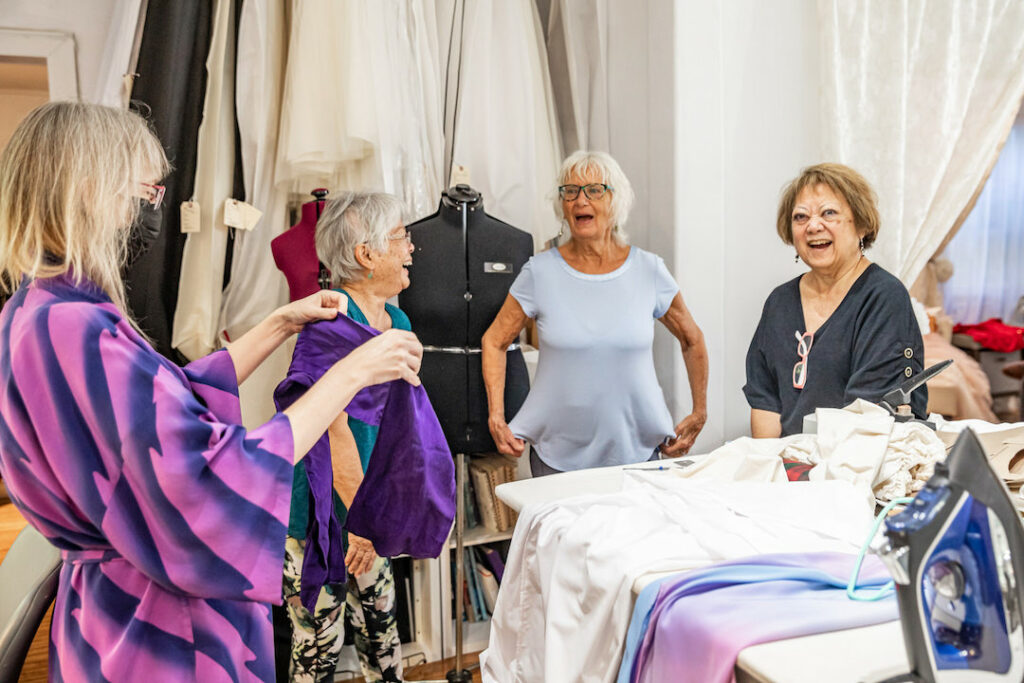 It's nice to see more visitors gravitating toward authentic Maui experiences, interested in learning about culture, history and community. Another question we often hear is, "How do we get IN with the locals?"
Well, I'll tell you what goes a long way. Taking a little time out of your trip to GIVE BACK to this island. In the last beach cleanup we attended, it was heartening to meet people who were on vacation picking up trash with us. We're so happy to see our state is encouraging this through its Mālama Hawai'i Program, a partnership between Hawai'i Tourism Authority, Hawai'i Visitors and Convention Bureau and local businesses and nonprofits. It offers a range of volunteer opportunities on each island, including many here on Maui. We love how Go Hawai'i explains its program, which includes potential incentives for taking part…
"When you give back – to the land, the ocean, the wildlife, the forest, the fishpond, the community – you're part of a virtuous circle that enriches everything and everyone. Including your experience as a visitor. Several organizations offer opportunities for visitors to pay it forward, like beach clean-ups, native tree planting, and more. Engage in some of our volunteer opportunities below, and in exchange, experience Hawaiʻi on a much deeper and connected level. Through the Mālama Hawaiʻi Program, you could qualify for a special discount or even a free night from a participating hotel when participating in its dedicated volunteer activity."
Volunteers Who Just Keep Giving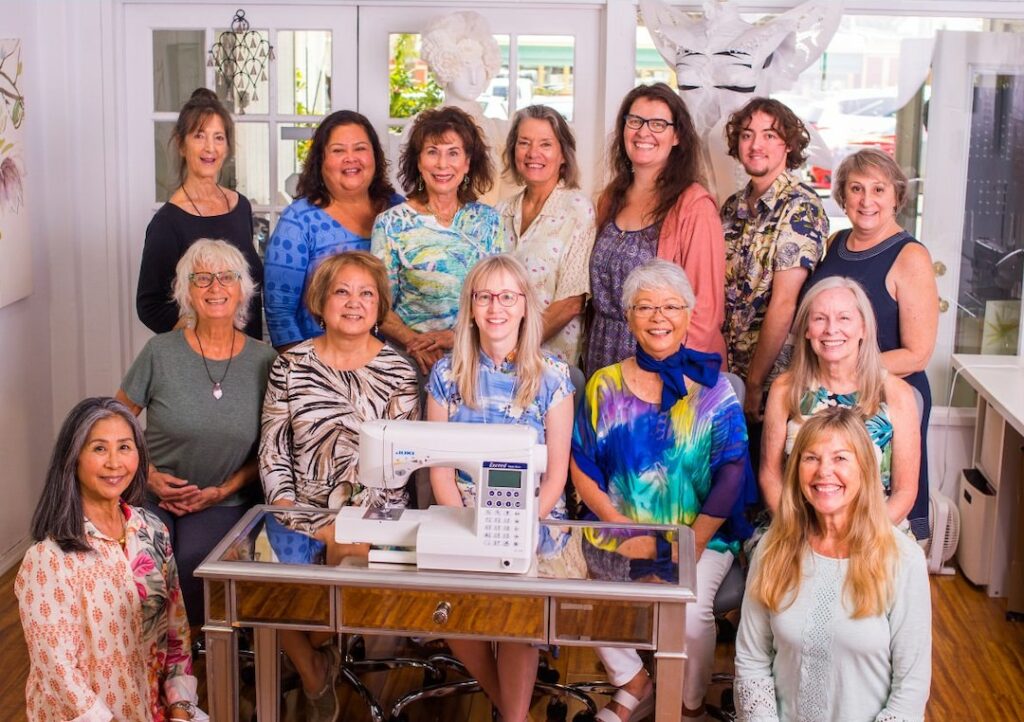 As one excellent example of this program, we spent time with The Sewing Hui of Maui, a group that's made and donated 23,000+ hand-sewn items to our island community. Efforts started years back at the beginning of COVID, when master dressmaker and wedding gown designer Jennifer Oberg launched the Maui Face Mask Project on the Seabury Hall campus, bringing volunteers together to create and deliver 10,000 dual-filter face masks for Maui medical professionals, first responders and other critical personnel. Once that was done, volunteers didn't want to stop getting together and giving, so they set up shop at Jennifer Oberg Atelier, creating The Sewing Hui of Maui and arranging for a weekly volunteer day to work on projects like walker bags for kūpuna (elders) at Hale Make Health Services, face masks for public schools, curtains for nonprofits and costumes for Alexander Academy of Performing Arts.
Talk Story, Sew & Feast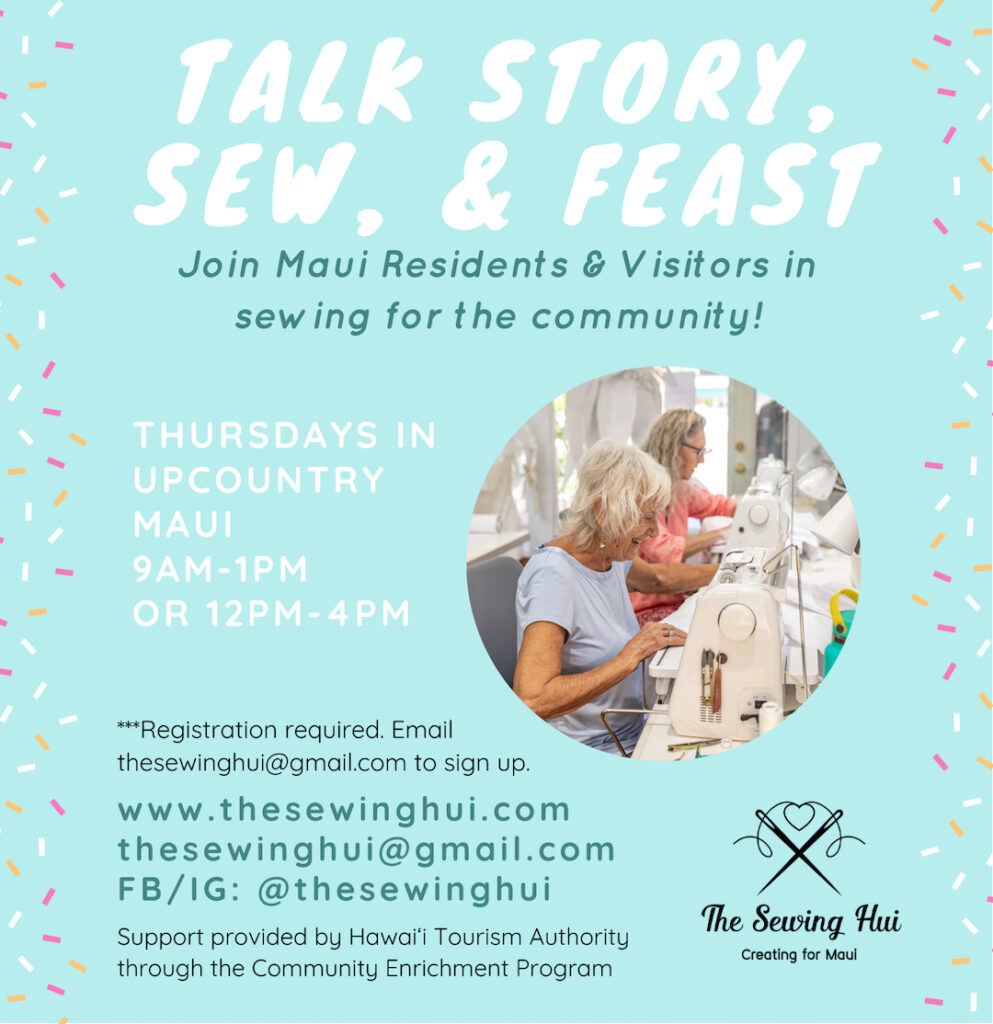 The atelier is located on Baldwin Avenue in Makawao. You know what else is on Baldwin Avenue in Makawao? Visitors…walking around, shopping and taking in the upcountry vibes. So it made sense for The Sewing Hui to join in on Mālama Hawai'i, as you'll learn in our video above.
"Talk Story, Sew, & Feast" welcomes visitors to join a volunteering session to help create for the Maui community. Sewing skills are an obvious plus, but there are plenty of non-sewing tasks available. The volunteer experience includes lunch, along with the opportunity to "talk story" and connect with the local residents who regularly volunteer with The Sewing Hui.
There are two sessions available, each with three hours of creating for the community and one hour for lunch, open to anyone 15 years old and up!
Volunteer Kelly at "Talk Story, Sew & Feast" at The Sewing Hui of Maui
"This group could not have been more gracious in welcoming me," explains visitor Kelly. "I had the opportunity to volunteer with them during my recent vacation. We worked on May Day costumes for a local school. Fun conversation, a yummy lunch & an absolute delightful group of people! I will definitely be in touch when I come back again."
Visit Maui and Mālama Hawai'i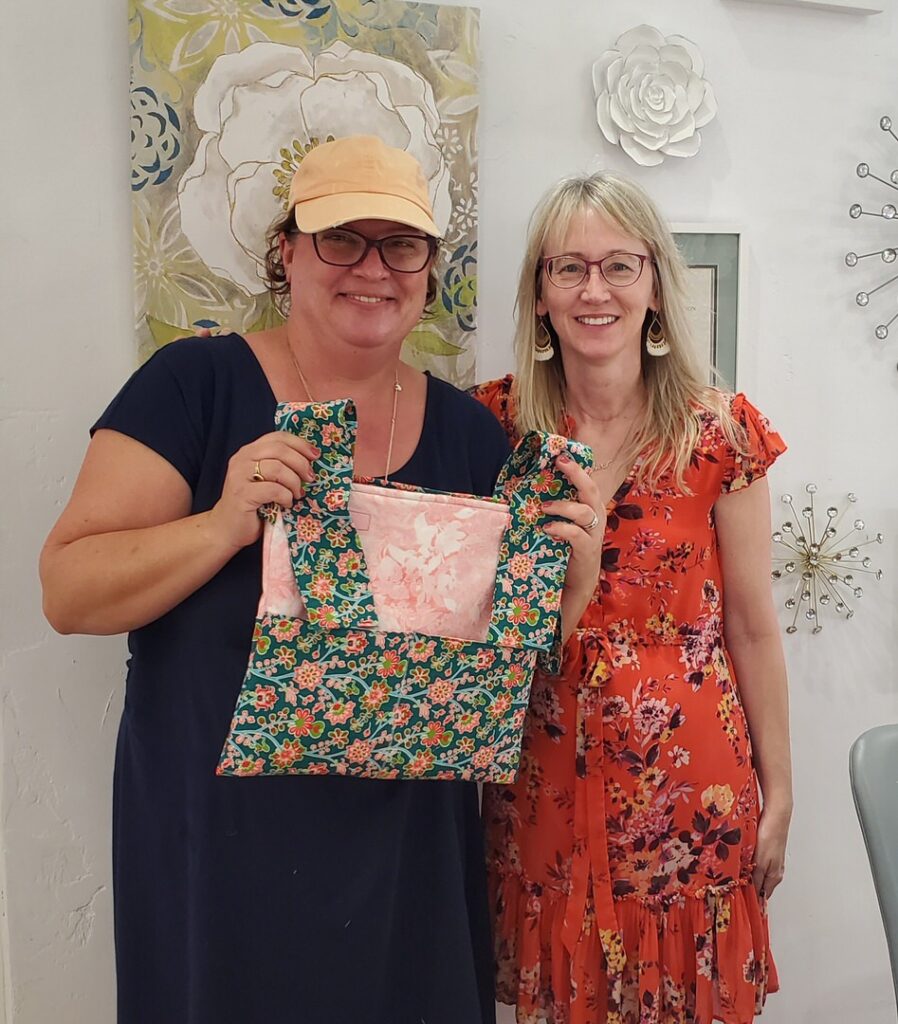 The Sewing Hui strives to "sustain a culture of generosity, creativity and supporting one another." The group's vision is to empower others to contribute and support our beloved community of Maui.
Meanwhile, the motto of Mālama Hawai'i is "Take a Trip that Gives Back." So bringing those missions together is a beautiful thing that can only make our island home stronger and more sustainable! Please consider finding a way to share your time and attention while here on Maui.
WHO: Anyone ages 15 and older
WHAT: Talk Story, Sew & Feast at The Sewing Hui of Maui
WHEN: Thursdays, 9a-1p OR 12p-4p. There will be three hours of creating for the community and one hour for lunch
WHERE: Jennifer Oberg Atelier, 3660 Baldwin Avenue in Makawao, on the ground level floor. Closest parking (when available) is on Baldwin Avenue; additional parking can be found in the public lot down from Makawao Public Library, and behind Stopwatch Sports Bar & Grill
WHY: To support our island, make new friends and learn about Maui from a local's perspective
HOW: Email thesewinghui@gmail.com to reserve a space in the volunteering session at least 24 hours in advance, and please communicate any dietary restrictions for the lunch order
Supporting local at the heart of Maui Inspired, so if you'd like MORE ways to do that with a focus on self-care, connection and mindfulness, check out our blog, Joyful Maui Wellness: A Meaningful Maui Visit. #MauiOutings #MauiAwareness #MauiInspired