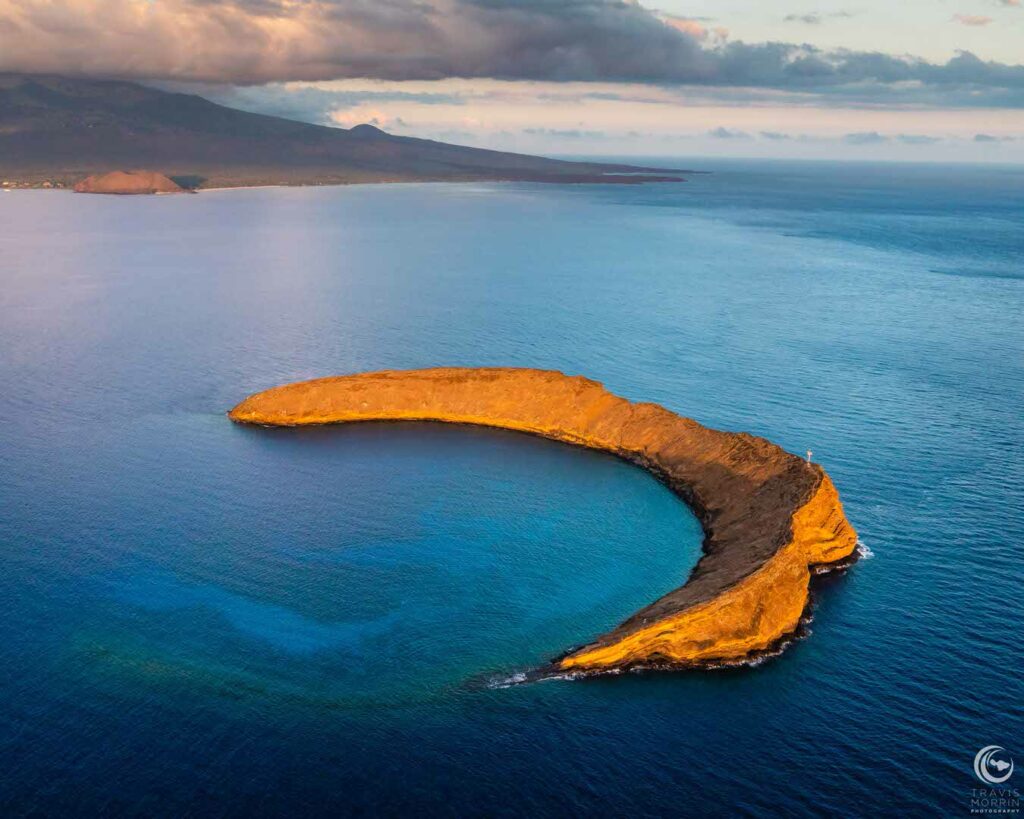 You've seen it, you've heard of it, you may have even swam near it — that crescent-shaped, partially submerged volcanic crater known as Molokini (Hawaiian for "many ties") in the 'Alalākeiki Channel around three miles off Maui's southwestern coast. You've probably heard of the fabulous snorkeling and SCUBA diving that draws hundreds of people to Molokini Crater every day in Maui County.
What you may not have heard about is the advanced drift dive that can be had along the back side of the crater.
Molokini Backwall
For experienced SCUBA divers, "Molokini Backwall" is considered a dive NOT to be missed, as one of the most dramatic dive sites in Maui County. Here's how the experts at Maui Dreams Dive Co. explain this thrilling experience:
"Visibility off the Backwall typically exceeds 100 feet and you never know what may swim by out in the open ocean! Pyramid butterflyfish, blue dragon nudibranches and even frogfish make their homes on the Backwall, so be prepared for anything!"
Since this dive is along the open ocean, there's a chance of encountering pelagic species like whale sharks and manta rays, along with Humpback whales during the season (November to March). We've also heard of divers seeing reef sharks and endemic fish like Hawaiian cleaner Wrasse.
What is a Drift Dive?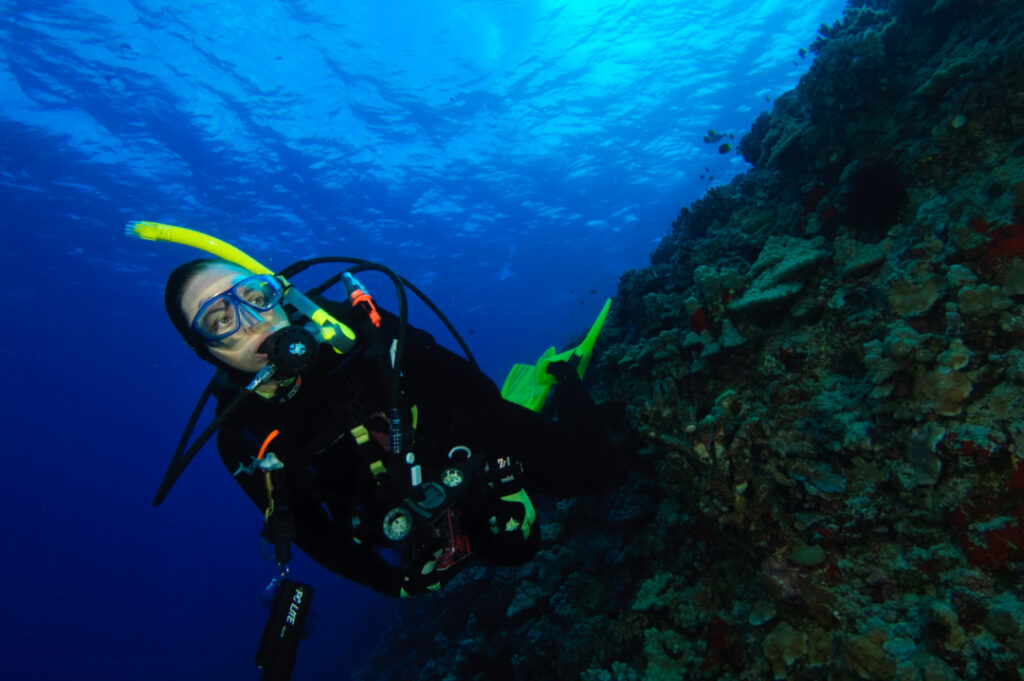 A drift dive means the boat does not get tied to a mooring and will drive away once the group is in the water, then returns to pick divers up later. With this sort of dive, there's not time to begin with a weight check, so divers need to have the expertise to know how much weight they'll need prior to diving a drift.
To take part in Molokini Backwall, dive companies emphasize that you must be experienced. For instance, Maui Dreams Dive Co. requires divers to have at least 40 dives, and says if you haven't been diving in the last six months, this isn't the dive for you:
"Double Backwall trips are for divers with advanced skills and recent dives, preferably here on Maui. Participants must be able to descend quickly, be comfortable in strong currents, possess excellent buoyancy control, and be able to maintain a safety stop in blue water (no mooring line)."
Molokini Marine Life
As a protected marine preserve, Molokini is said to be home to more than 260 marine animals and live corals underwater, as well as rare birds above the surface. According to the Division of Aquatic Resources, Molokini is a state seabird sanctuary, and entry onto the islet is prohibited. Access to the surrounding water is by permitted boat only, and charters operate out of Lahaina, Mā'alaea Harbor and Kīhei.
As Four Winds Maui snorkel tours explains, "On most days, the water is crystal clear with more than 150 feet visibility. Marine life you may encounter in the crater are: a large array of tropical fish, coral reefs, eels, monk seals, octopuses (tako), an occasional manta ray, and unique lava formations. Additionally, you can see Humpback whales during whale season.
More on Molokini Crater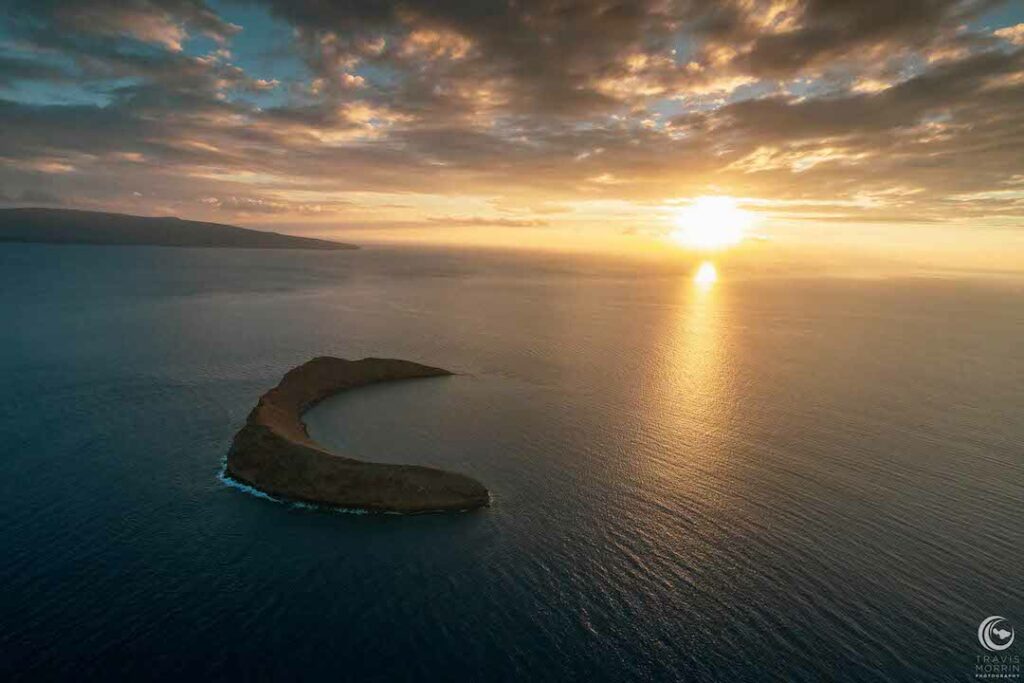 Molokini represents the remains of a volcanic eruption, thought to have happened around 230,000 years ago. The resulting cinder cone has eroded over time into the crescent atoll you see today. This little islet is the subject of many legends in Hawai'i. More on the mo'olelo (stories) later; in the meantime, if you're interested in Hawaiian history, we suggest this fascinating account of Queen Lili'uokalani and her time of imprisonment in Hawai'i, and other pieces in our Awareness section.
#MauiOcean #MauiAwareness #MauiInspired