Dogs. Cats. Bunnies. Guinea Pigs. Turtles. Birds. The list goes on at Maui Humane Society as they care for animals of all kinds, day in and day out.
But sometimes, there are too many animals for the shelter off Mōkūlele Highway in Pu'unēnē. Particularly dogs. Too often these days, "SOS Foster" is a reality, when they ask people to take dogs into their homes, even just temporarily. Maui Humane Society provides everything — including carriers, beds, blankets, towels, kennels, toys, collars, leashes, bowls, food/formula, litter, medicines and veterinary care — so there's no cost to the foster families.
"A lot of people think, 'Oh it's time, it's money…' No, it's just love and a safe space," says Lora Luton, Dog Foster Coordinator with Maui Humane Society. "It makes such a difference because we're able to save twice as many animals — every single animal that goes into a foster home, you're saving that life and you're saving the life of the space you made in the shelter, so we can bring more animals in."
Inspiring Awareness About Maui's Animals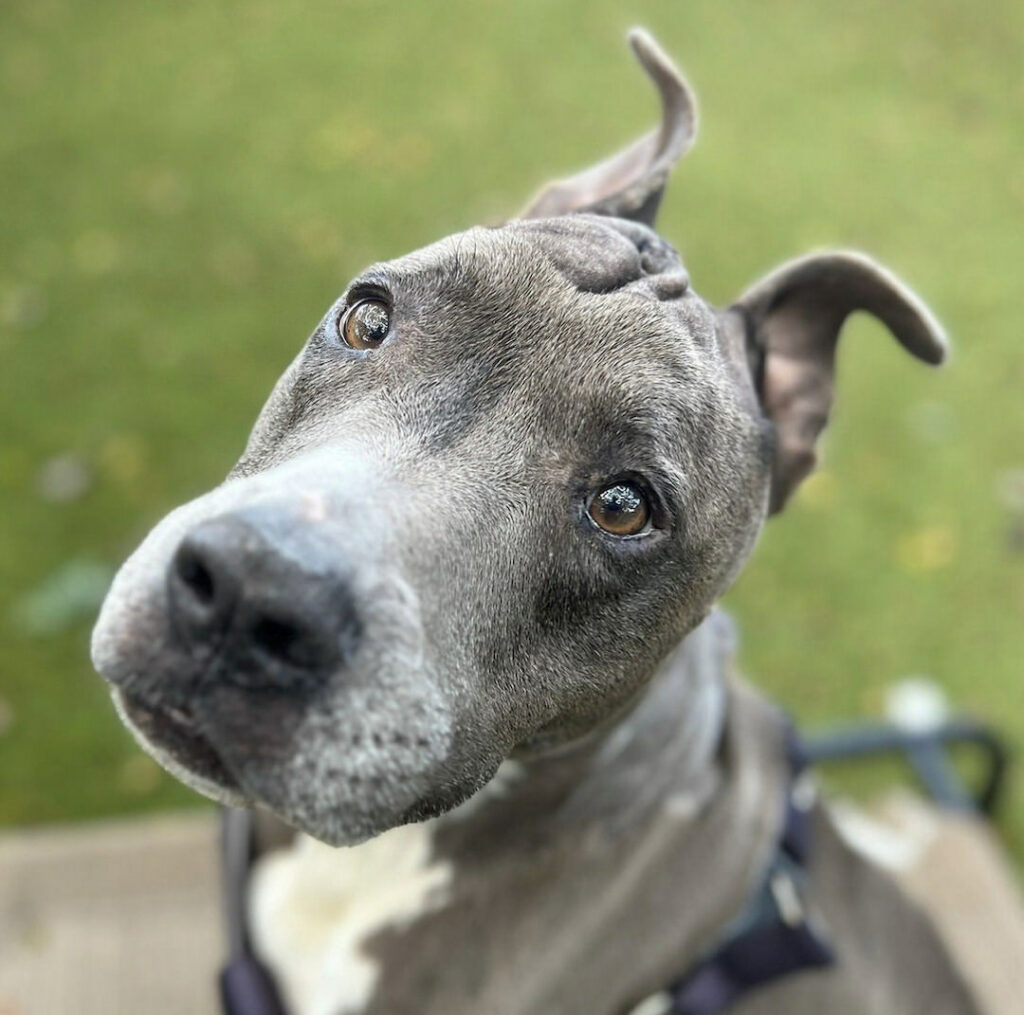 Established as a nonprofit in 1952, Maui Humane Society's mission is "to protect and save the lives of Maui's animals, accepting all in need, educating the community, and inspiring respect and compassion towards all animals."
Nonprofits remain a source of inspiration for us (hence this feature on Maui Inspired), and Maui Humane Society has some seriously devoted staff and volunteers. They encouraging a culture of collaboration and problem-solving, and they have countless community programs and services to help, like…
Spay/Neuter & Dog Licensing services
Community Cats (to help reduce cat overpopulation)
Cat Café Maui (a place to visit with adoptable cats)
4EverPets (free pet food & supplies to those in need)
Hope Fund (supports medical treatment for homeless pets)
Wings of Aloha (moving shelter animals to the mainland)
Paws to Adopt (10-day adoption trial period)
Getting Involved at Maui Humane Society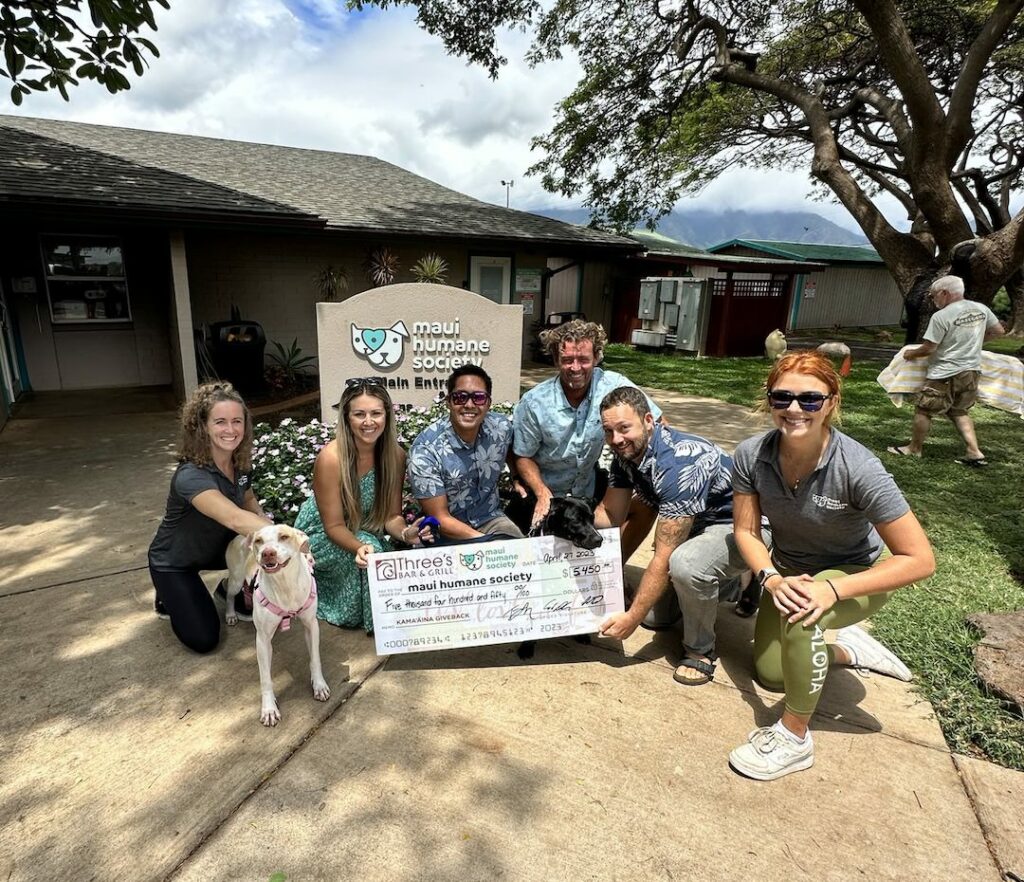 The Maui Humane Society also has an abundance of engaging community events and fundraisers throughout the year, so there's no shortage of ways to jump in and volunteer your time. Corporate sponsorships are also an option for businesses, who can also get creative with efforts like the Kama'āina Giveback Program at Three's Bar & Grill, which recently donated more than $5,400 to Maui Humane Society.
If you're motivated to donate, May is a great month for that. The Spring Match campaign runs from May 1st to May 20th, when every dollar donated will be doubled as a match, to go toward saving the lives of Maui's animals.
Staying Productive at the Shelter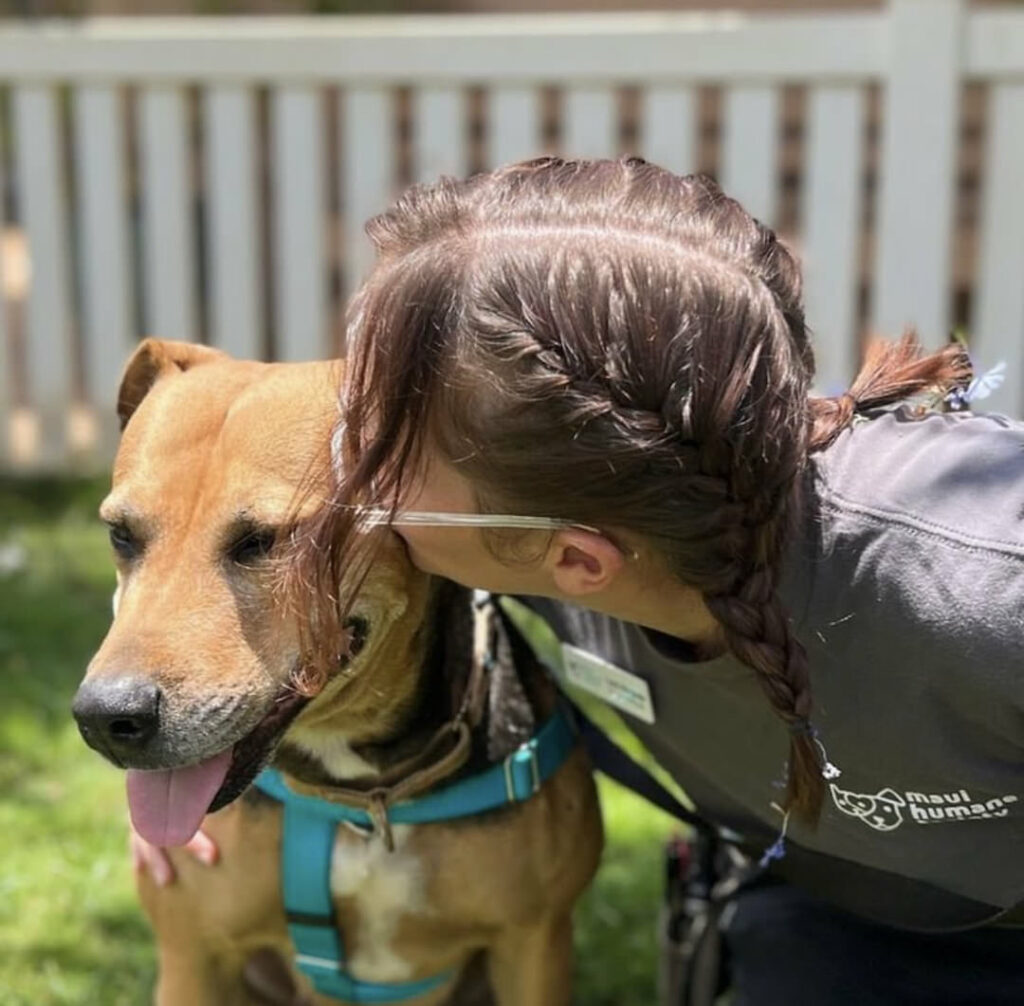 A few stats for you: from 2021 to 2022, reports show Maui Humane Society cared for more than 4,900 animals at the shelter. 1,853 animals were adopted; Maui Humane Society keeps its pet adoption process simple. Around 600 animals flew to the mainland to be taken in by other shelters through Wings of Aloha.
But here's the thing — now so many shelters are feeling the squeeze of overpopulation, the Wings of Aloha program isn't available right now. So, they're hoping YOU are. Staff tells us the foster program makes an astounding difference to dogs who are having a tough time in the shelter.
"We're always looking for foster families, whether it's a day, a weekend, a week," explains Denise Bouey, Community Support Manager for Maui Humane Society. "What warms my heart is when we have some animals come in that are struggling, but they go into a foster home and they come back literally looking like a different animals — happy, fluffy, just all the most wonderful things."
Finding it in Your Heart to Foster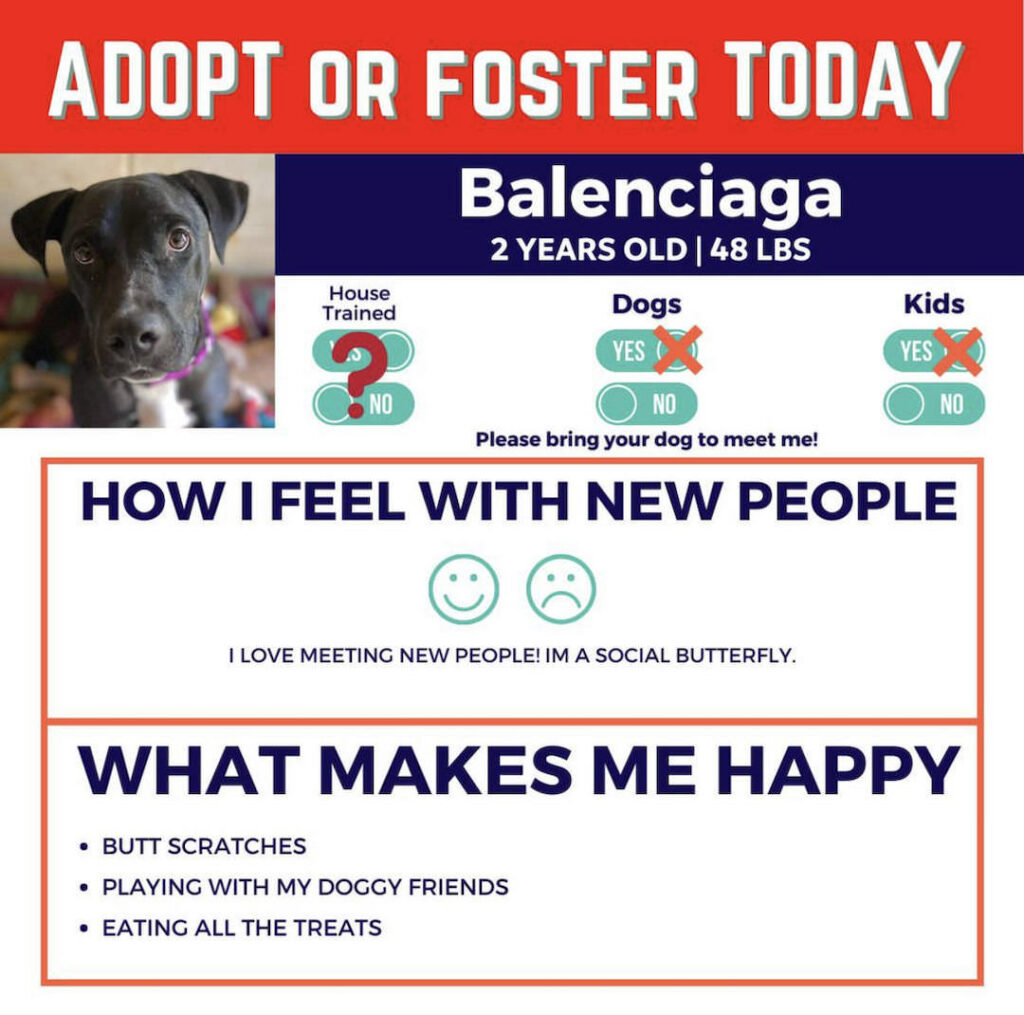 There's an online foster application and orientation to walk you through the process and let you know what to expect along the way. You choose what kind of foster animal works for you and your home! As far as who can be a foster parent, Maui Humane Society says it's often possible in a range of life scenarios, whether you own or rent; if you have pets or not; if you're a part-time resident, a student, retired, work full-time or work part-time. They welcome you!
"The more foster families we have, the more animals we can save, and the lives are made invaluably better for the animals."
Finding Forever Homes Through Maui Humane Society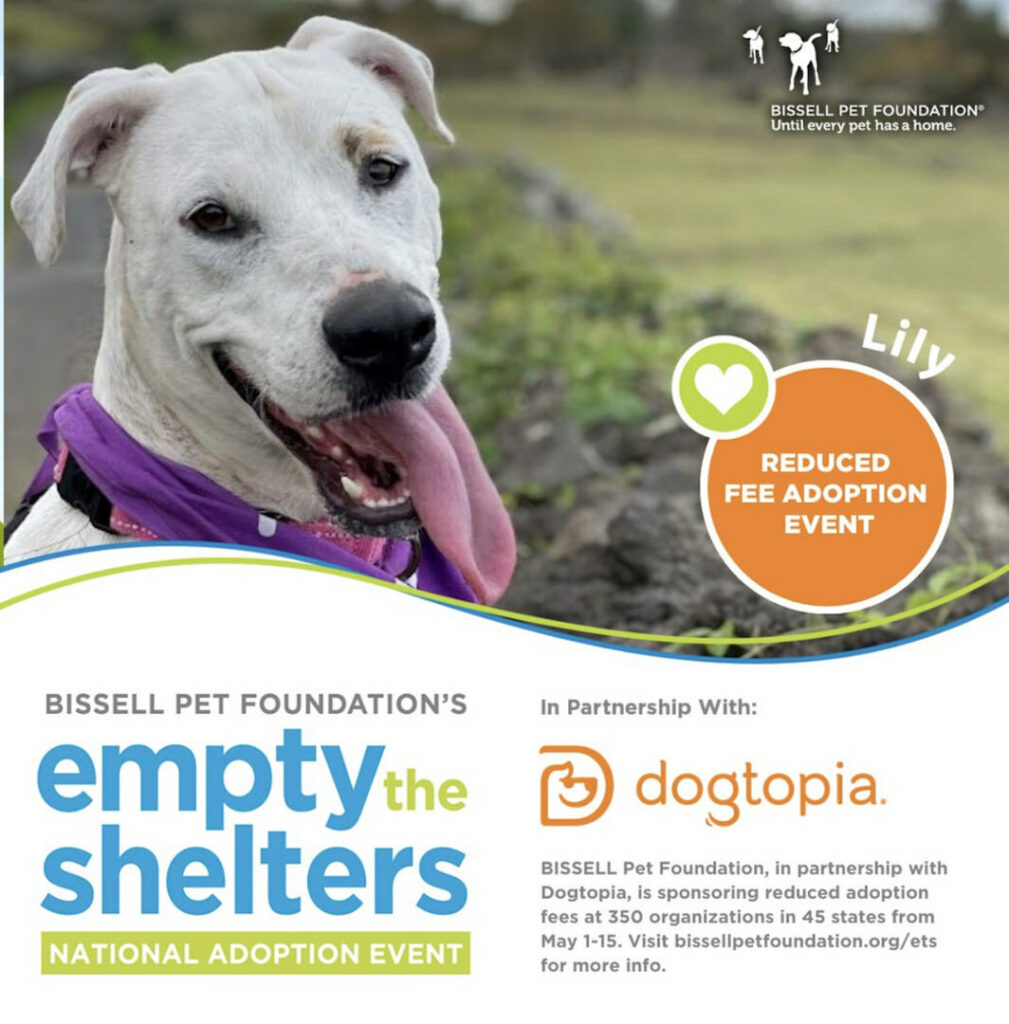 In terms of adoption, there's a nationwide movement from May 1st to 15th called Empty the Shelters, which features reduced rates on adoption fews. (Dogs over 6 months old, cats & small animals cost $0 to adopt, ad kittens have a reduced fee of $25.
"It is the most affordable time to bring an animal into your home," says Katie Shannon, marketing director for Maui Humane Society, "and with our overpopulation there hasn't been a better way to help."
And if you're interested in adopting a feline friend, check out our video and blog for one of those unique places to go commune with cats, in Cat Café Maui: Open Meow for Playtime!
#MauiAwareness #MauiInspired