An award-winning business that's beloved on Maui's West side, choosing Down The Hatch for happy hour is a bit of a no-brainer. It's been in business for more than seven years, and has consistently won Best Bar (among many other accolades mentioned in the video above) in the 'Aipono Awards on Maui, including 2022!!
Westside Vibes with a Southern Twist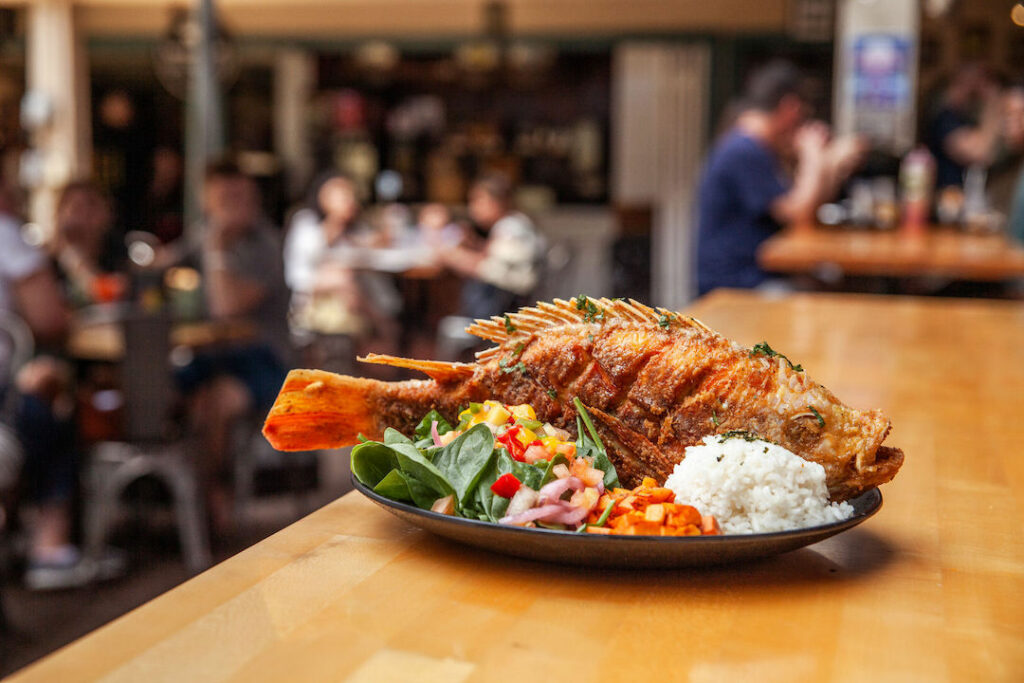 Down The Hatch is known as A Place to Eat Fish. It's open for breakfast, lunch, dinner and of course happy hour, attracting plenty of visitors and locals to its open-air courtyard at The Wharf Cinema Center on Front Street in Lāhainā.
With what they've termed "Southern Aloha," their menu offers a unique culinary experience with a kitchen that keeps the meals coming until late (see details below), along with awesome drinks at a bar open even later!
Happy Hour Apps & Drinks Galore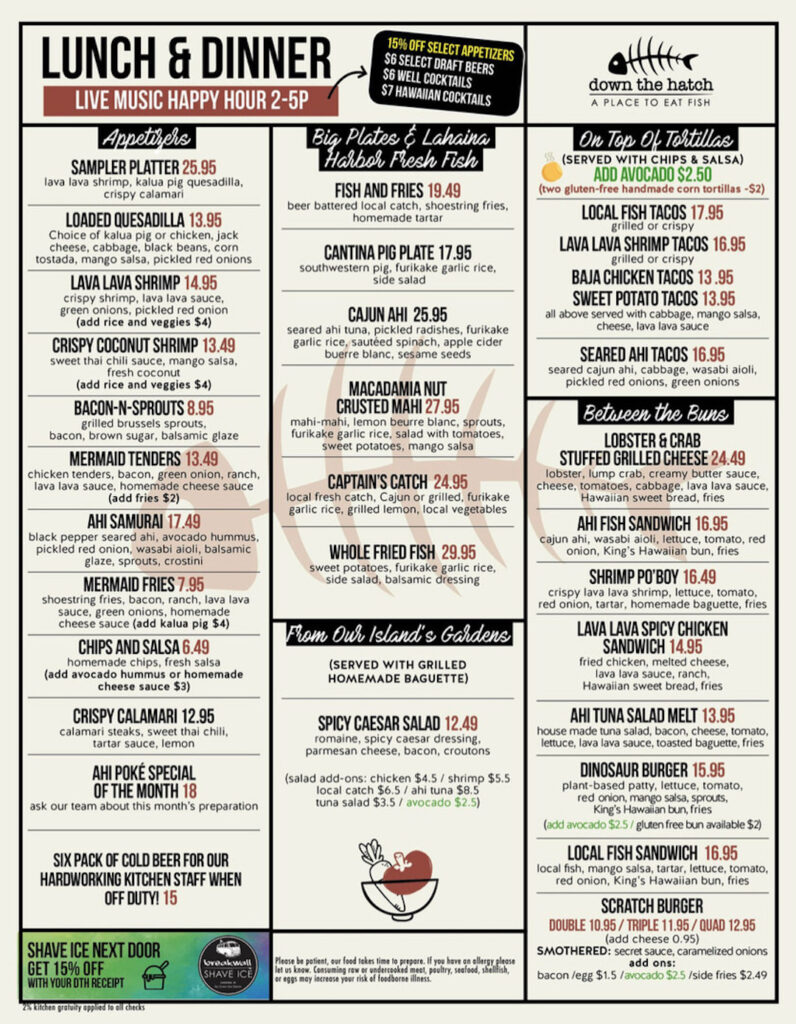 Here are some of the reasons we're big fans…
🕒Long-lasting happy hour every day, 2-5p
🎶Lots of live, local music, 3-5p
🍻Specials on many appetizers & drinks
☺️Spacious open-air courtyard to chill
🤙Friendly, hospitable staff
General Manager Michael Loudermilk explains more of the perks in our video with Kiaora Bohlool.
As Down The Hatch explains on its website, "This is your place to relax and taste some of the most delicious fish in the islands. With our happy hour specials, affordable prices, and delicious meals, we can ensure your complete satisfaction."
Late-Night Cravings? Down The Hatch Can Help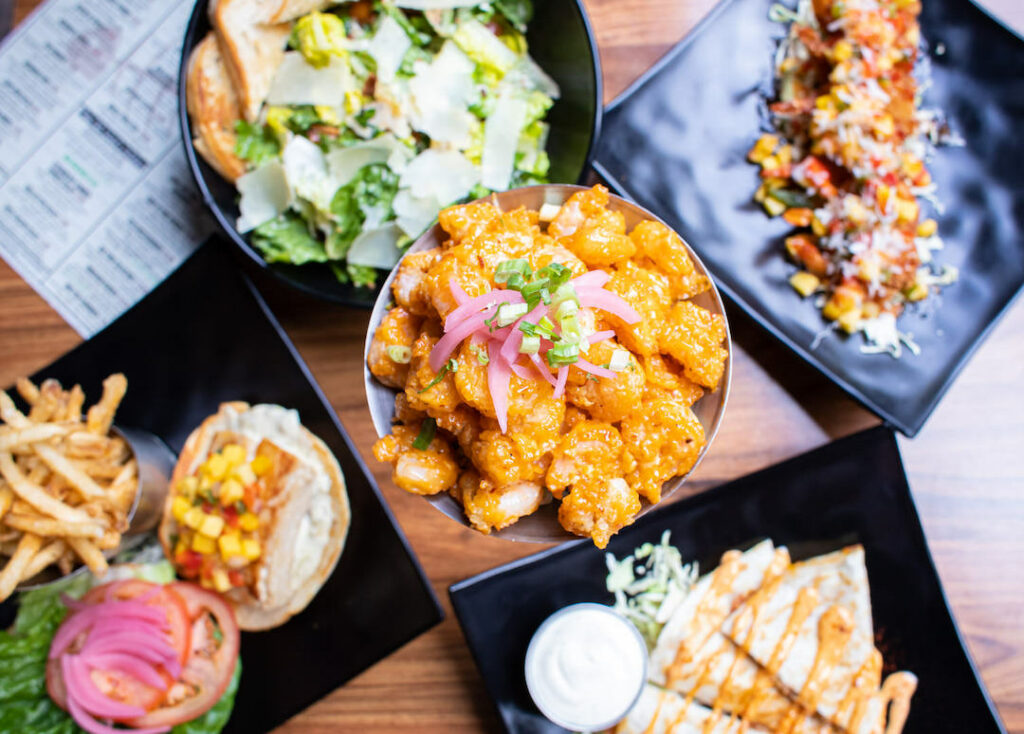 If you get hungry well past happy hour or even beyond dinner time, you can order meals off the menu at Down The Hatch until late — the kitchen doesn't close until 11:30 p.m.!
The live music and drinks flow even later, with the bar open till 1 a.m.
A Cool Grown-up Option
If you want to try a 21+ dessert or late-night treat, there's adult shave ice (flavors with and without alcohol available) at their sister establishment Breakwall Shave Ice, right there in the Wharf Cinema Center.
And speaking of shave ice, did you know it was considered a delicacy in ancient times? Learn more about the interesting history of this must-have Maui treat in our shave ice story!
When you're on Front Street, take the time to experience this local favorite!
#MauiHappyHour #MauiEats #MauiInspired