"Shocked."
That's how Jose Garcilazo from Breakwall Shave Ice explains the first reaction most people have when they learn about the phenomenon of ADULT shave ice.
"They're all like, 'How do you put alcohol in there?' so I let them know," says Garcilazo. "We keep the alcohol in below-freezing temperatures so it doesn't melt the shave ice and since alcohol doesn't freeze, we're all good!"
Adult Shave Ice is an Experience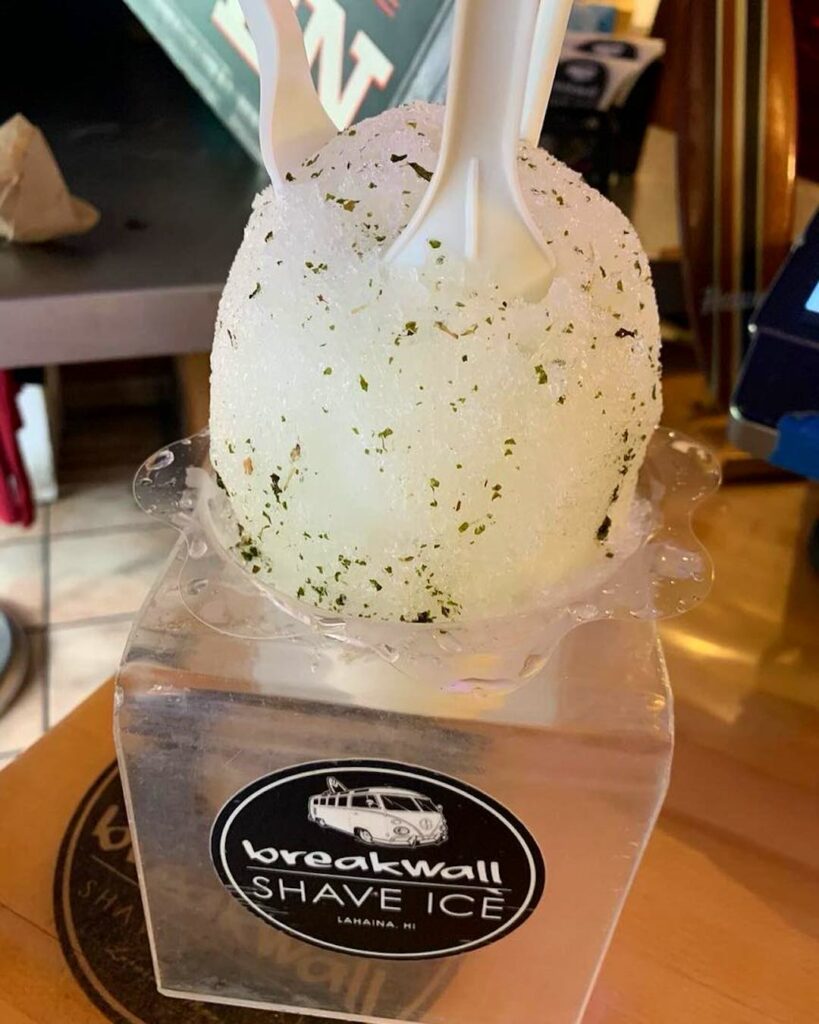 The concept for Breakwall Shave Ice began before it was ever a business. Some friends — the same ones who started Down The Hatch, by the way — had the idea to add liquor to shave ice at their late-night gatherings. They figured why not make it official, making Breakwall the home for "Adult Shave Ice" at the Wharf Cinema Center in Lāhainā. It offers some fun frozen takes on cocktails to be enjoyed in-house. They stock liquor like light rum, dark rum, tequila, Tito's Vodka, Baileys Irish Cream and more.
So after "shock," I'd imagine a grownup's second reaction might be a happy dance of some kind! For those who drink alcohol, introducing booze to the smooth textures and sweet flavors of Hawaiian shave ice is a match made in, well, paradise.
"The top three adult shave ice would be the Mudslide, Piña Colada and the Mai Tai," says Garcilazo, who adds that those 21+ customers are also welcome to craft their own shave ice combos.
Maui Shave Ice for All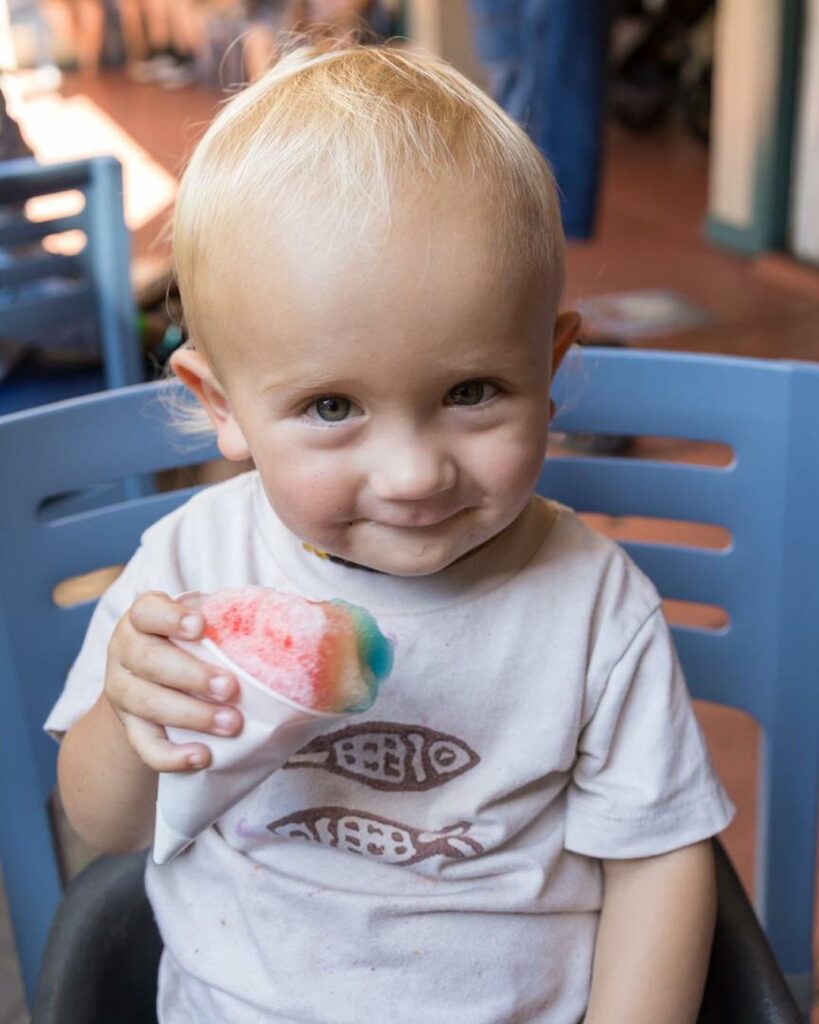 Aside from the adult version, Breakwall also features their traditional, award-winning shave ice with a ton of tropical flavors, some sugar-free options and range of unique natural ones like cinnamon bun, limeade and Tamarindo.
On the bottom, you can start with ice cream, or….GUMMY BEARS!! Why not?! On top, choose from cool toppings like snowcap, coconut shavings, free li hing mui power and "super sour spray."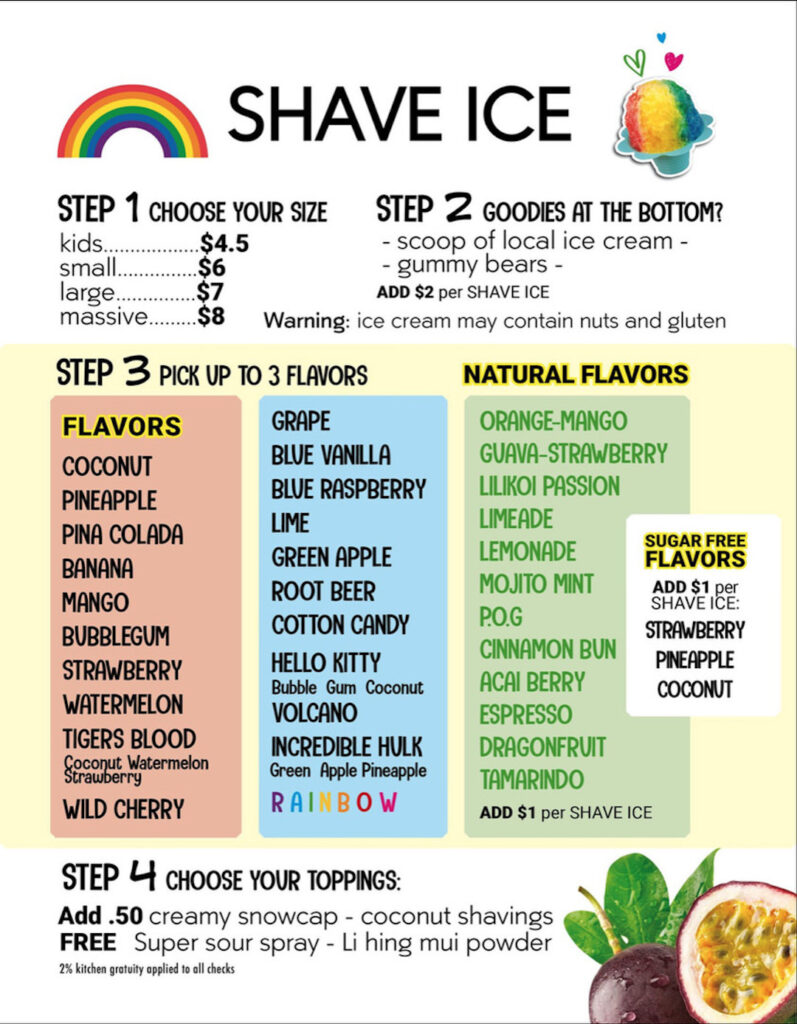 Garcilazo's favorite thing is when the kids come in and get creative with their combinations of flavors and toppings — "it's just something amazing to see," he says with a smile.
But Wait! There's More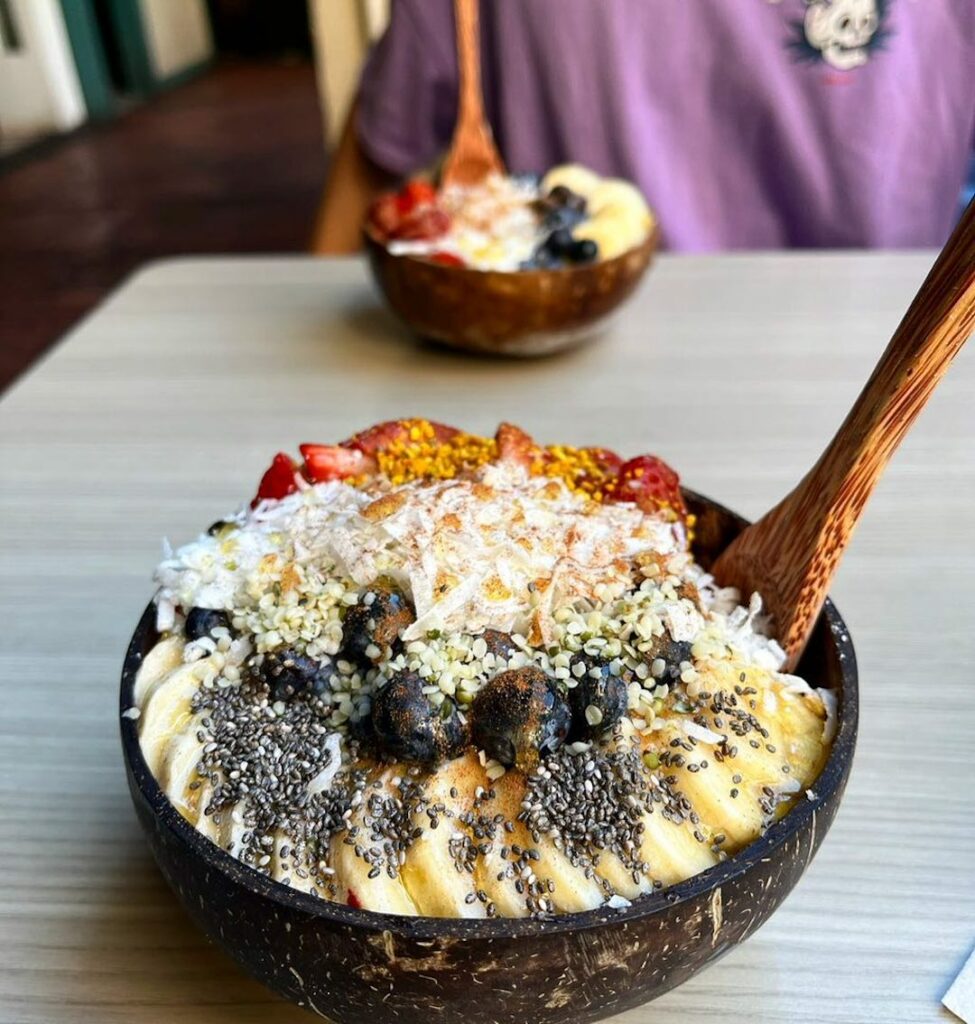 Along with their famous shave ice, they offer açaí bowls, banana bread, smoothies, giant pretzels, cold brew and espresso. As a side note, their sister business, Down the Hatch is next to them in the open-air courtyard with breakfast, lunch, dinner and late-night fun. Check out our feature on their happy hour to learn more.
Breakwall is open from 7:30 a.m. to 9 p.m. daily, and they offer adult shave ice for $6 during their happy hour between 2 and 5 p.m. How 'bout ice-cold CHEERS to that?!
#MauiHappyHour #MauiEats #MauiInspired