I can think of three things the world needs more of: Peace. Love. Shave Ice.
"I think shave ice is such a simple thing," says Kyle Hendrickson, co-owner of Peace Love Shave Ice in Kīhei "And you gotta do the simple things right."
Keeping the Peace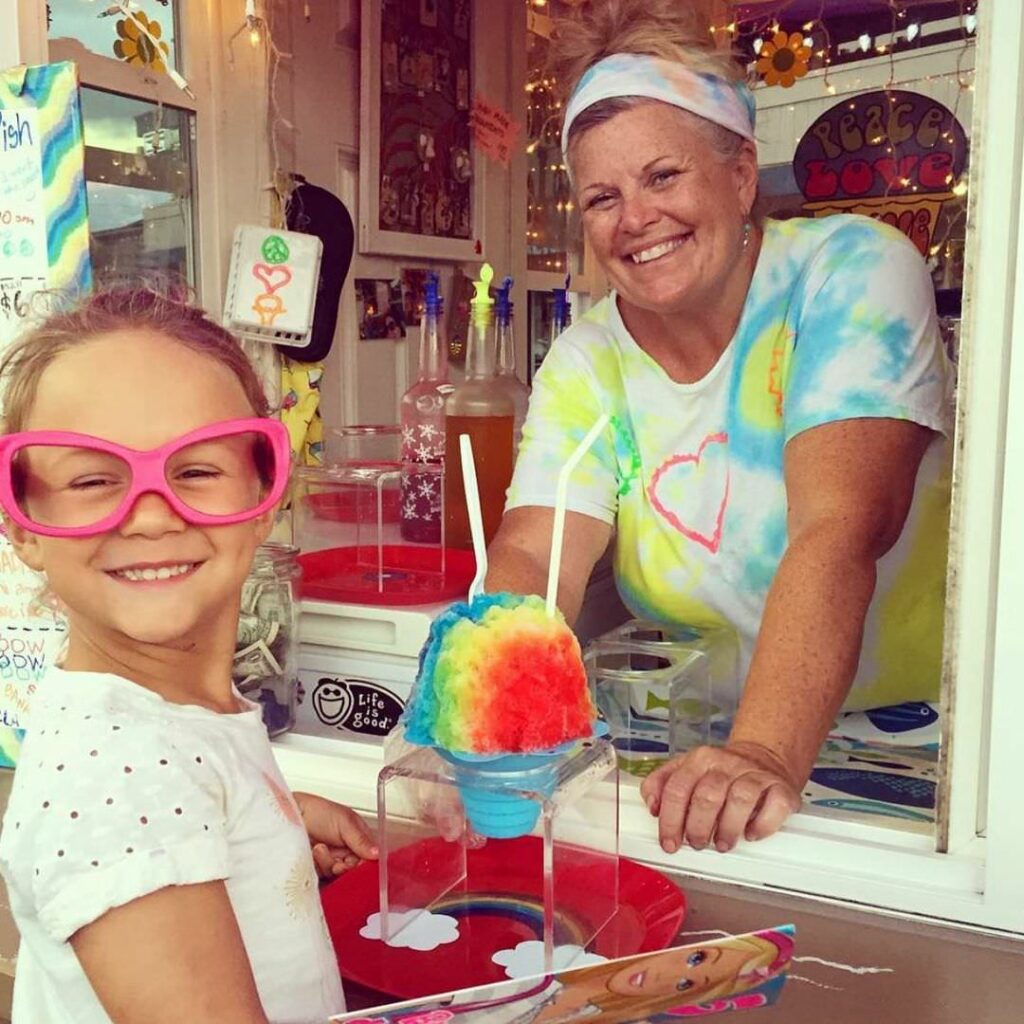 Hendrickson's mom Allison started the original kiosk in Azeka Makai. When she asked him for help with it one summer in 2019, Hendrickson and his family came to Maui and trained in on the art of crafting quality Hawaiian shave ice. Since then, they've expanded to Kīhei Marketplace (across from Kalama Park) along with Kapa'a, Kaua'i.
Spreading the Love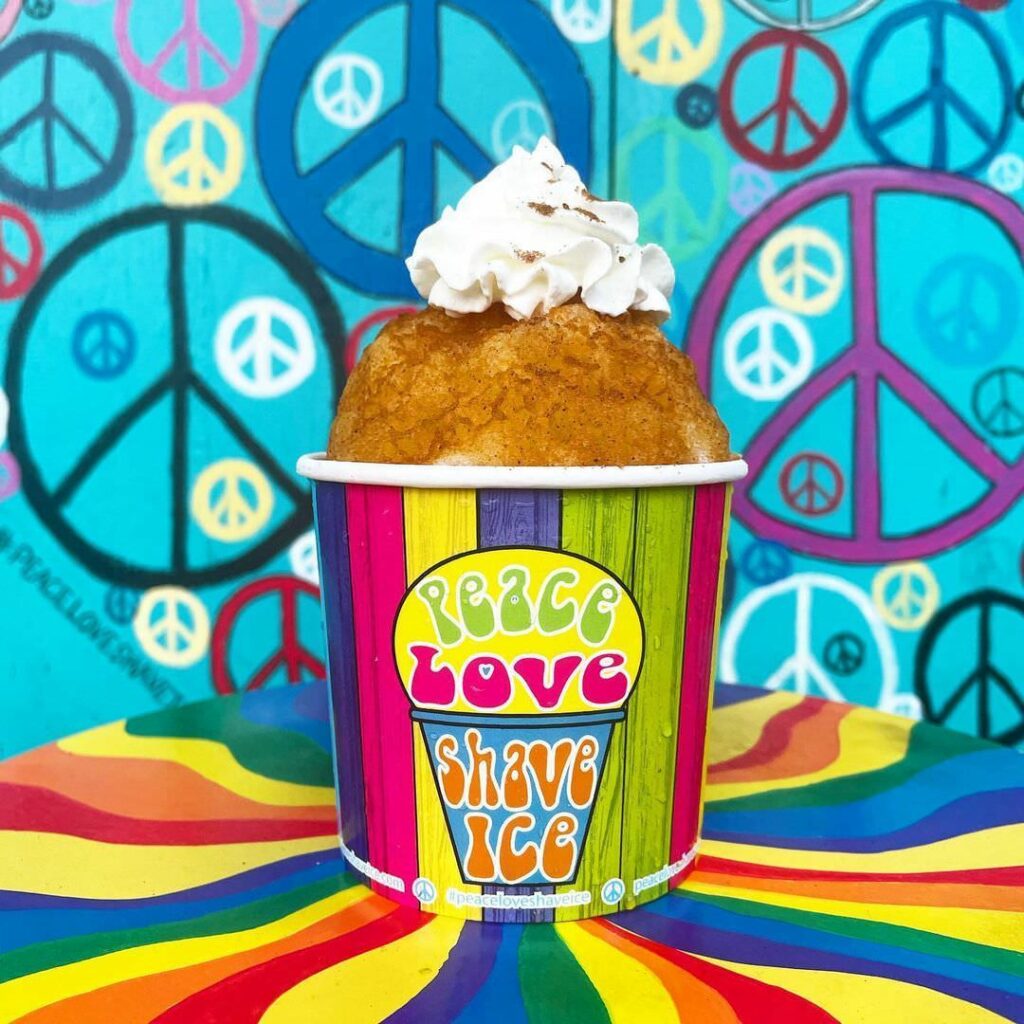 While the business has been known to host a few celebrities through the years, Hendrickson says his favorite part of the job is "serving up smiles" and giving kids a welcoming place to hang out and cool down.
"In summer, there's always kids here, looking to have somewhere to go, a treat, a friendly face, and somewhere they can feel at home," he adds.
How Peace Love Shave Ice is Special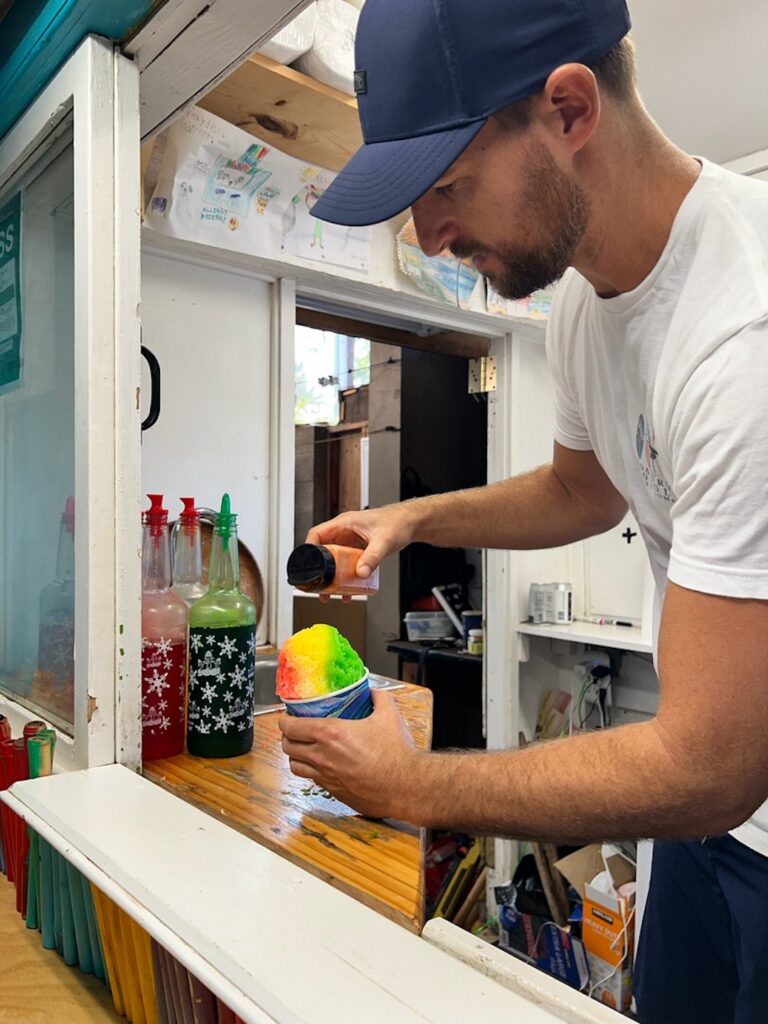 The Peace Love team puts a lot of pride into what they do. Here are some of the highlights when it comes to their #HawaiianShaveIce
💧 Purified water for the ice blocks
😋 Organic sugar to sweeten the syrups
🙌 Traditional flavors & unique options
🛞 An adorable mobile cart for events
🍦 Other treats like "Dole Whip" soft serve, vegan banana bread & Hula Cookies ice cream sandwiches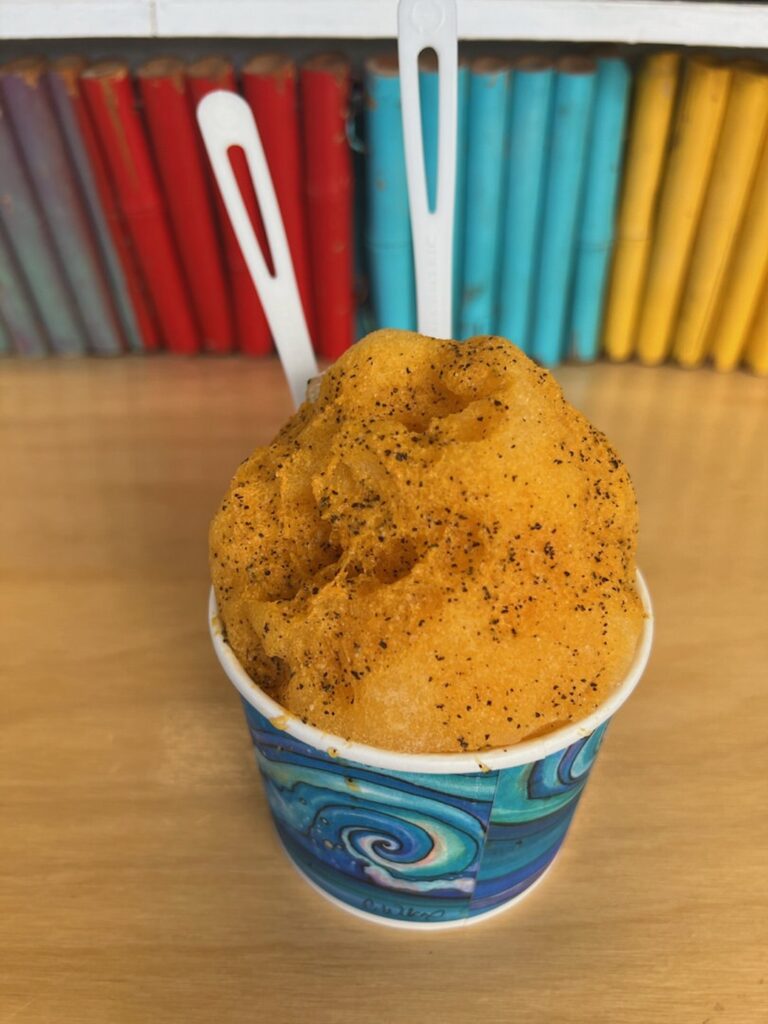 We must say, the lilikoi shave ice you see in our video was SO natural, it was like eating the fresh fruit!! We were also impressed with their non-traditional flavors like Thai Tea and Kona Coffee.
Giving Peace Love a Chance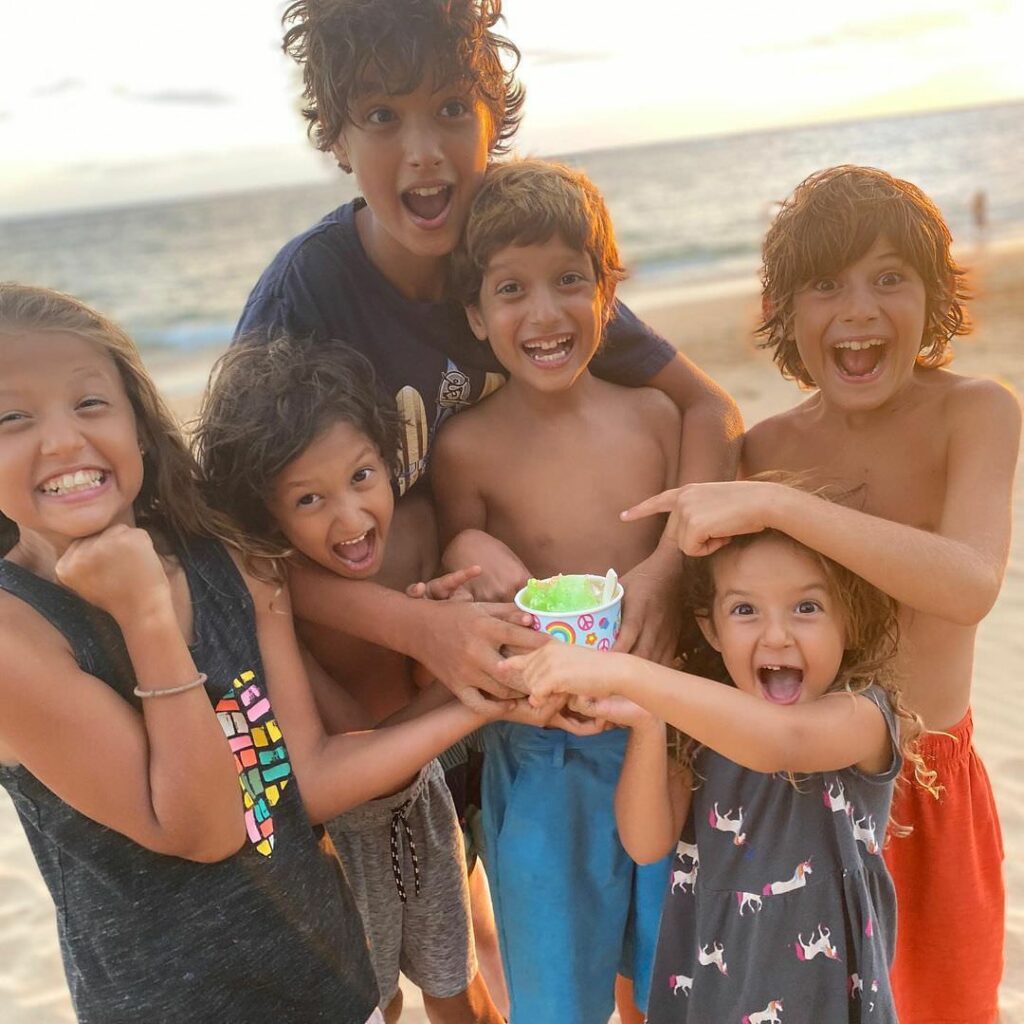 This favorite gathering place is typically open every day, including holidays, from around noon to 8 p.m. According to Hendrickson, opening times can be a tad flexible, depending on the surf!
If you'd like to see more of our top 5 list, learn about the only place you can get Chinese Shave Ice on Maui in our blog, Top 5 Maui Shave Ice: Bling Bing Shave Ice Maui and see the Bling Bing Instagram Reel here.
#MauiShaveIce #MauiEats #MauiInspired