It started as a craving for the shave ice they grew up eating. Real Hawaiian shave ice. 'Ululani and David Yamashiro are both from O'ahu, so they knew the finely-shaved, cool concoctions well…and that's exactly what they were missing upon moving to the Pacific Northwest after marriage.
On the mainland, they could find the chunky snow cones with ice pellets and minimal flavor (with syrups that usually just pooled at the bottom, from what I personally recall), but that could never come close to the Hawaiian shave ice they knew and loved. So they bought their own shave ice machine and started out at community events and parties around Oregon and Washington.
How 'Ululani's Became a Shave Ice Icon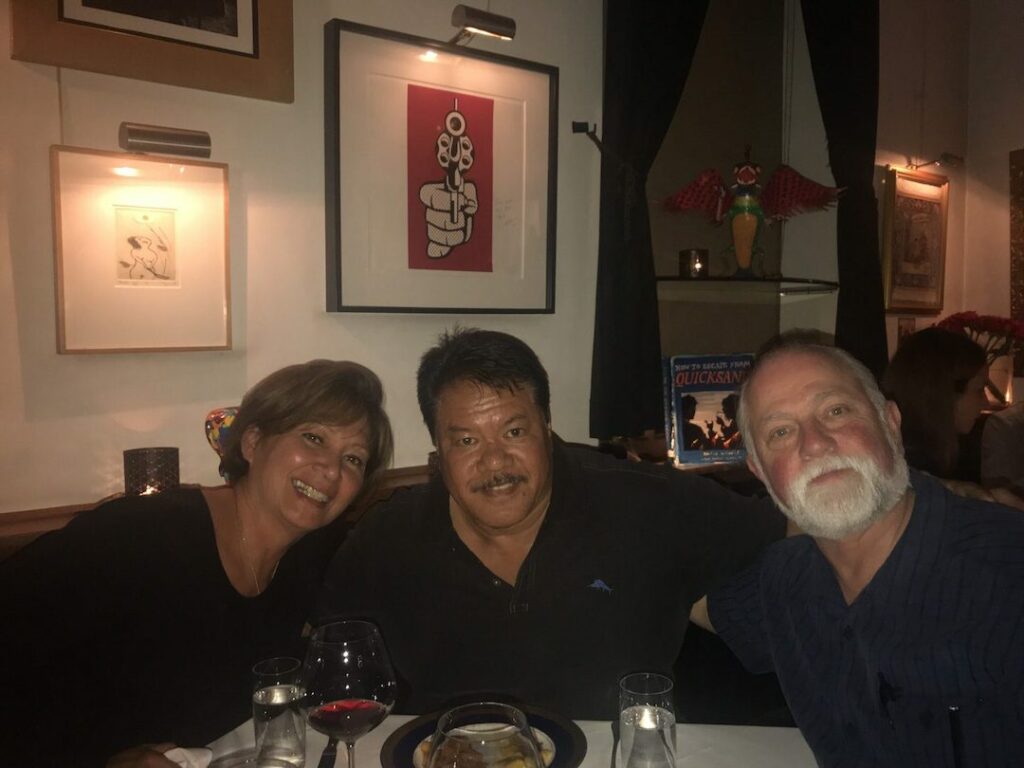 That's how the story began…and there have been many chapters since. A move to Maui brought 'Ululani's to Lāhainā at the peak of the recession in 2008, and it was slow-going for a while. But they maintained their commitment to using only purified water for their ice, along with pure cane sugar and premium purees and concentrates for their house-made syrups. Not always easy, but important.
The advent of social media and travel review sites helped spread the word about this top-notch product on Maui's West side, and the brand starting growing — fast. That same year came a shop in Kahului. The next year brought another Lāhainā location. Year 3 ushered in the ever-popular Kīhei spot.
Now, 'Ululani's is expanding statewide to Hawai'i Island and O'ahu, with the first shop opening on 'Ululani and David's home island on Friday, January 20, 2023!!. They're also going strong with a new Los Angeles shop and there are various franchise plans in the works, with many operations being taken on by their loyal customers across the mainland. Get details on where you'll soon find 'Ululani's in our video above.
What Customers Rave About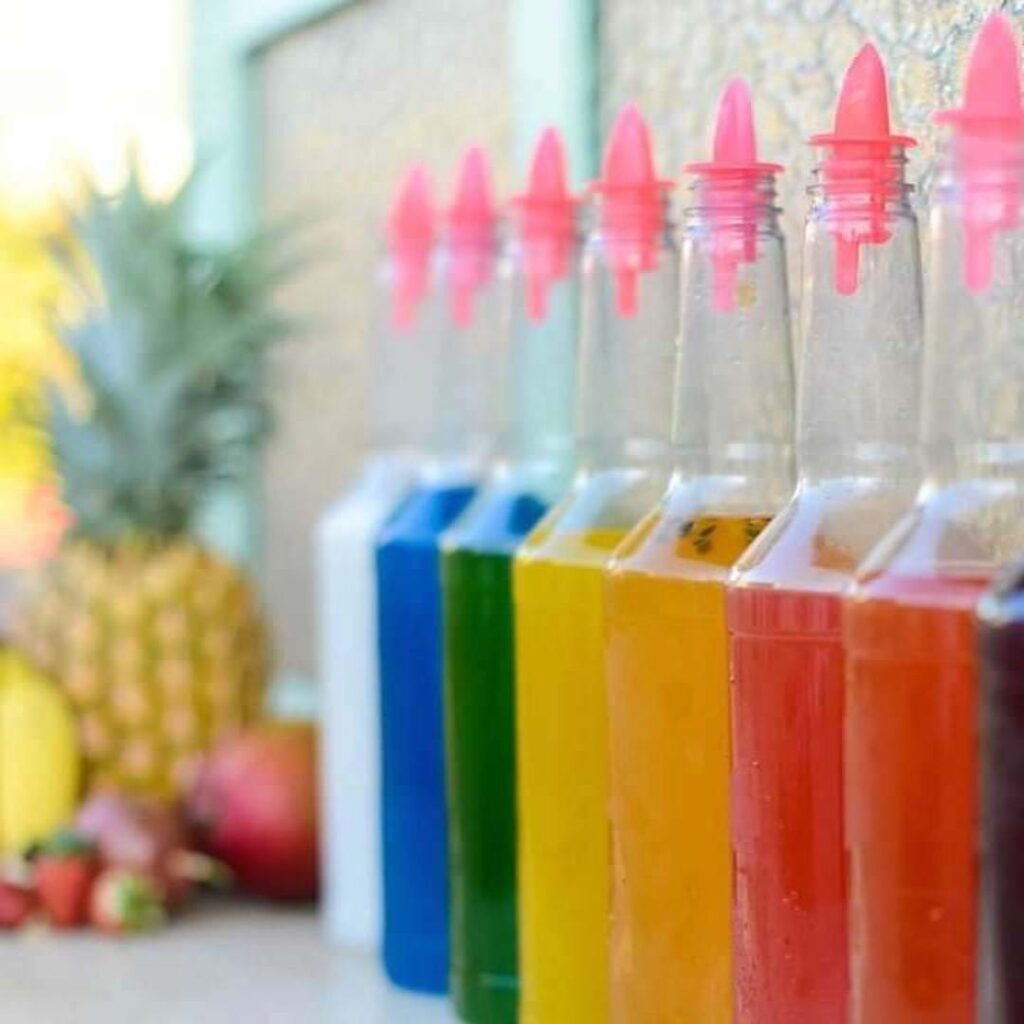 The process is simple; choose up to three flavors — there are around 50 choices, and the syrups are all gluten-free and house-made. They take it so seriously, they even have a Syrup Development Team! Then you have options like gourmet Roselani ice cream at the bottom and add-ons like mochi (also made in house!), li hing mui powder, tajin, milky snow cap and coconut flakes for the top.
As a big fan of anything sour, I must tell you my absolute favorite flavor combo was pickled mango, wet lemon peel and li hing mui topped with a drizzle of li hing mui reduction! Like WOW!!!
Why 'Ululani's is Unforgettable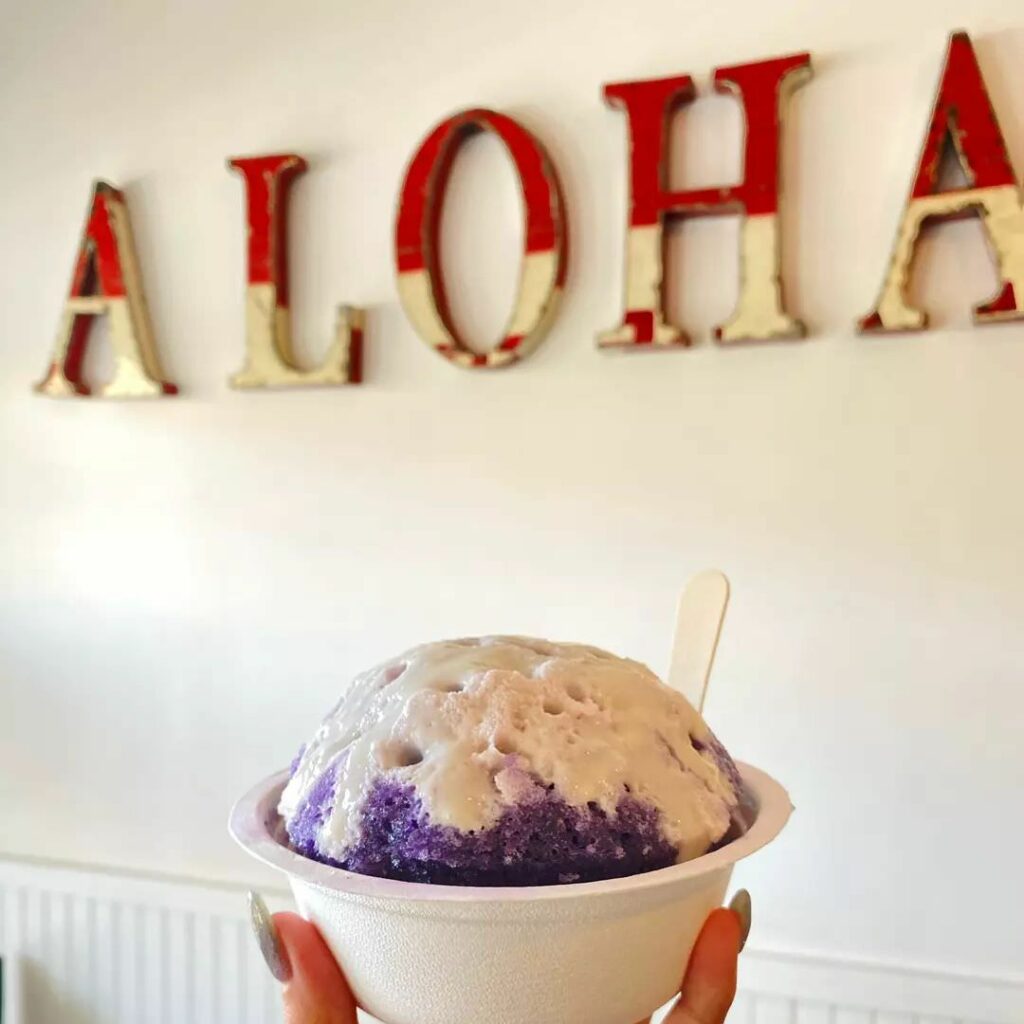 It's clear 'Ululani's takes a lot of pride in their products. But just as key to this business? "Alohatude" — their term for Aloha with Gratitude. Delivering their shave ice with a warm welcome to all, leading by example and cultivating a culture of respect among staff — all of these elements matter.
"It's fun, it's energetic, the vibe is awesome, I have a great team, and the management is just amazing," says Kīhei team leader Stacey Sagadraca.
Managers add that their dedicated owners maintain a hands-on approach, put their heart into their work every day and truly inspire employees to lead with aloha, prioritizing both personal growth as individuals and professional growth as a team.
"Every step of the way, there's a purpose and a reason," explains Operations Director Merial Ramirez. "Whatever your personal purpose is that drives you to come to work, that's what we focus on."
Where You Can Get Some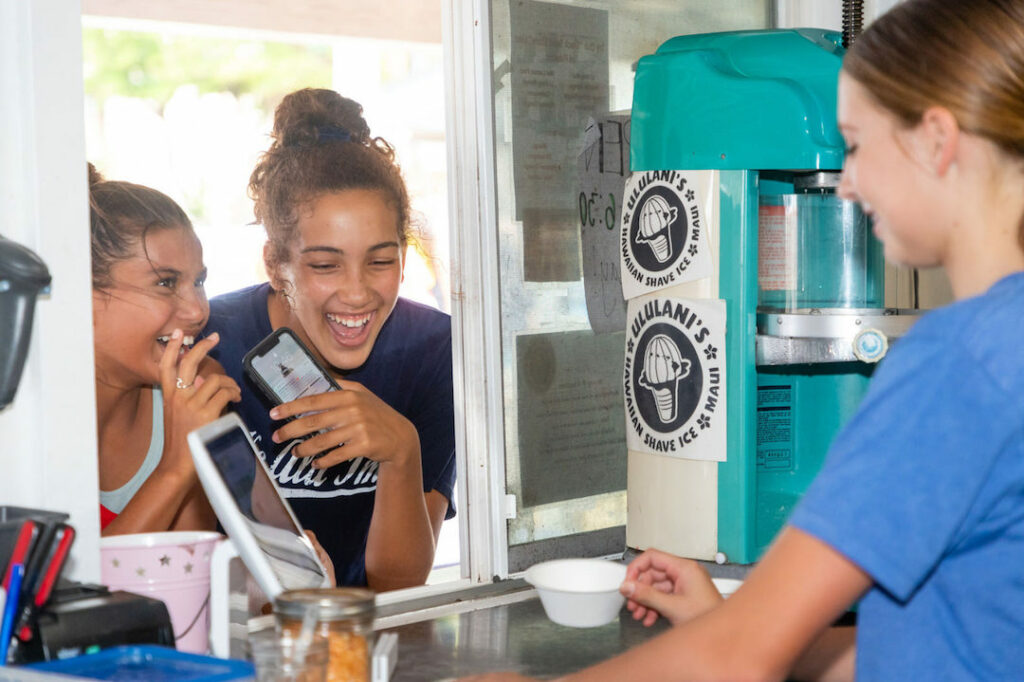 We love the story of 'Ululani's and feel they're a natural fit in our Top 5 Shave Ice series, featuring the best on Maui. To experience these special products and people for yourself, you'll find locations across Maui (and beyond) — here's a list of Ululani's shops and hours. And like we said, more are on the way!!
Did you know shave ice used to be reserved for royalty? It's true. Learn more about the fascinating way shave ice got its start in our blog, Shave Ice: A Delicious Tradition with Ancient Roots.
#MauiShaveIce #MauiEats #MauiInspired