Thomas Oliver worked with water for years, helping out in his family's pool business on Kaua'i. But water took on a whole new meaning in 2016, when he dove into the world of shave ice. Now it's top-quality frozen water, natural syrups and unique style that make Waikomo Shave Ice what it is today.
"My whole journey about business, it's come to me like a gift from the universe," says Oliver. "2016 came around and it was a clear voice that it was time to get going for myself: getting grounded, feeling good, taking care of myself; so since then I've over the moon with gratitude."
Andaz Maui Resort Welcomes Waikomo to Wailea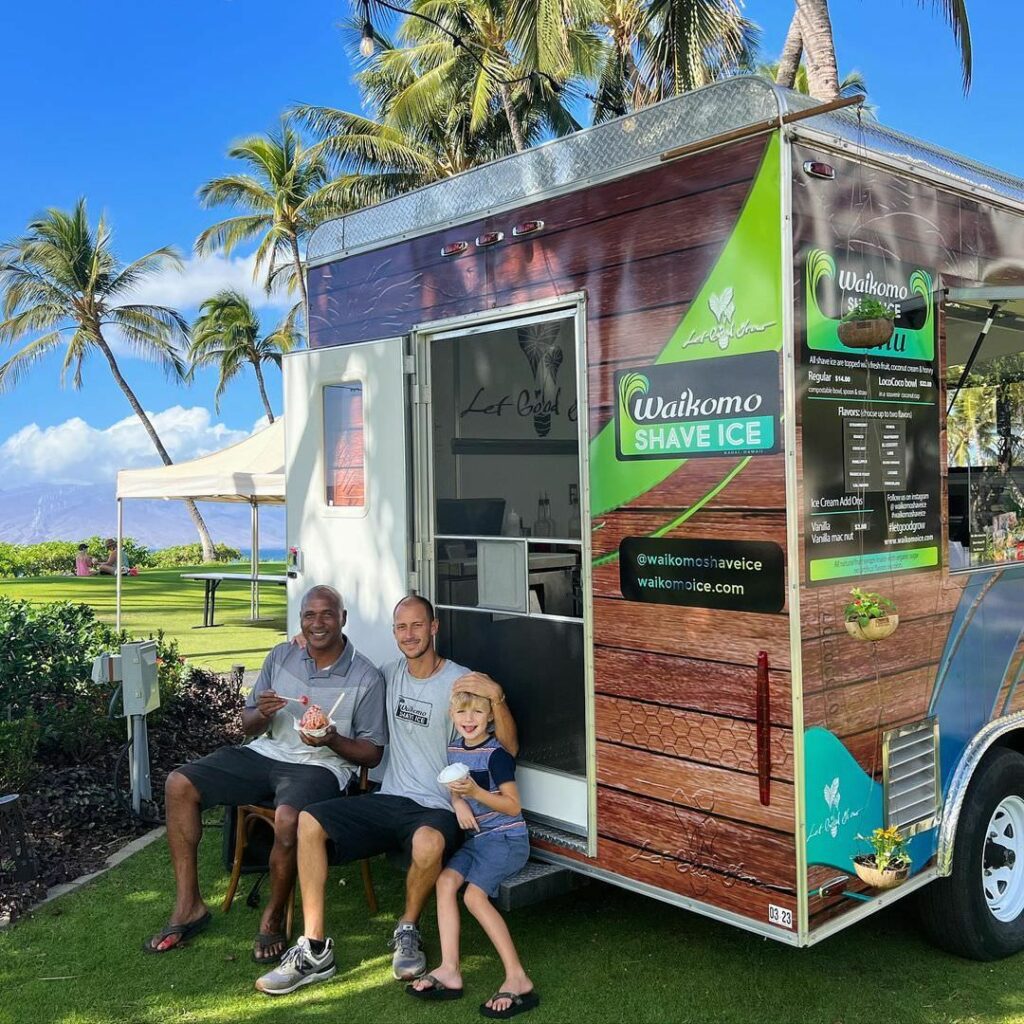 When it comes to locations, branding and growth, there are a few twists and turns in the story of Waikomo, but when is any journey a straight line? This 2023 chapter is off to a stupendously strong start, with Oliver's charming mobile shave ice truck overlooking the beach on the lawn outside Andaz Maui at Wailea Resort from around 11 a.m. to 3 p.m. every day.
One-of-a-Kind Shave Ice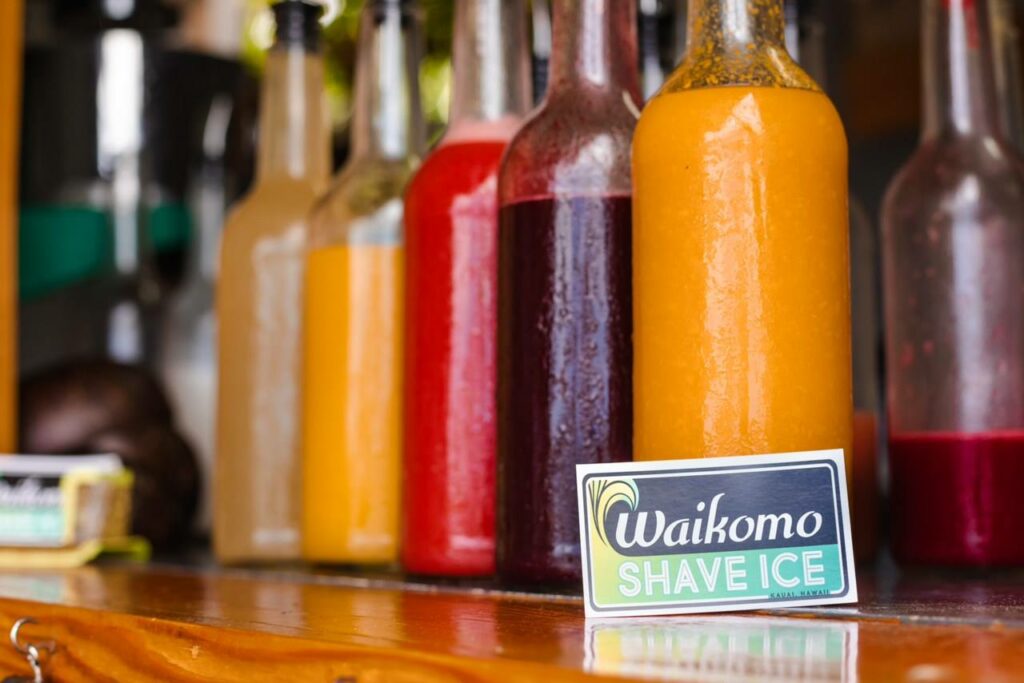 At Waikomo, you'll find about a dozen mainly tropical flavors to choose from, and the syrups are 100% natural, made simply with fruit and organic sugar; never any artificial flavors or colors.
There's an option for ice cream at the bottom, but what really makes Waikomo unique is what's on top: fresh fruit, coconut cream and local HONEY! Oliver was a beekeeper on Kaua'i, which inspired the idea to add it into his shave ice.
"I just had the honey and was like, 'Well, let's try the honey on top,' and turned out to be really nice; it gets cold and thickened," explains Oliver, who now sources his honey from a beekeeper on Maui.
Oliver also has a connection to coconuts and used to sell them on Kaua'i, so he still features a LocoCoco bowl, offering the shave ice in a souvenir coconut cup. Customers can also get their shave ice in a compostable bowl.
Connected to Community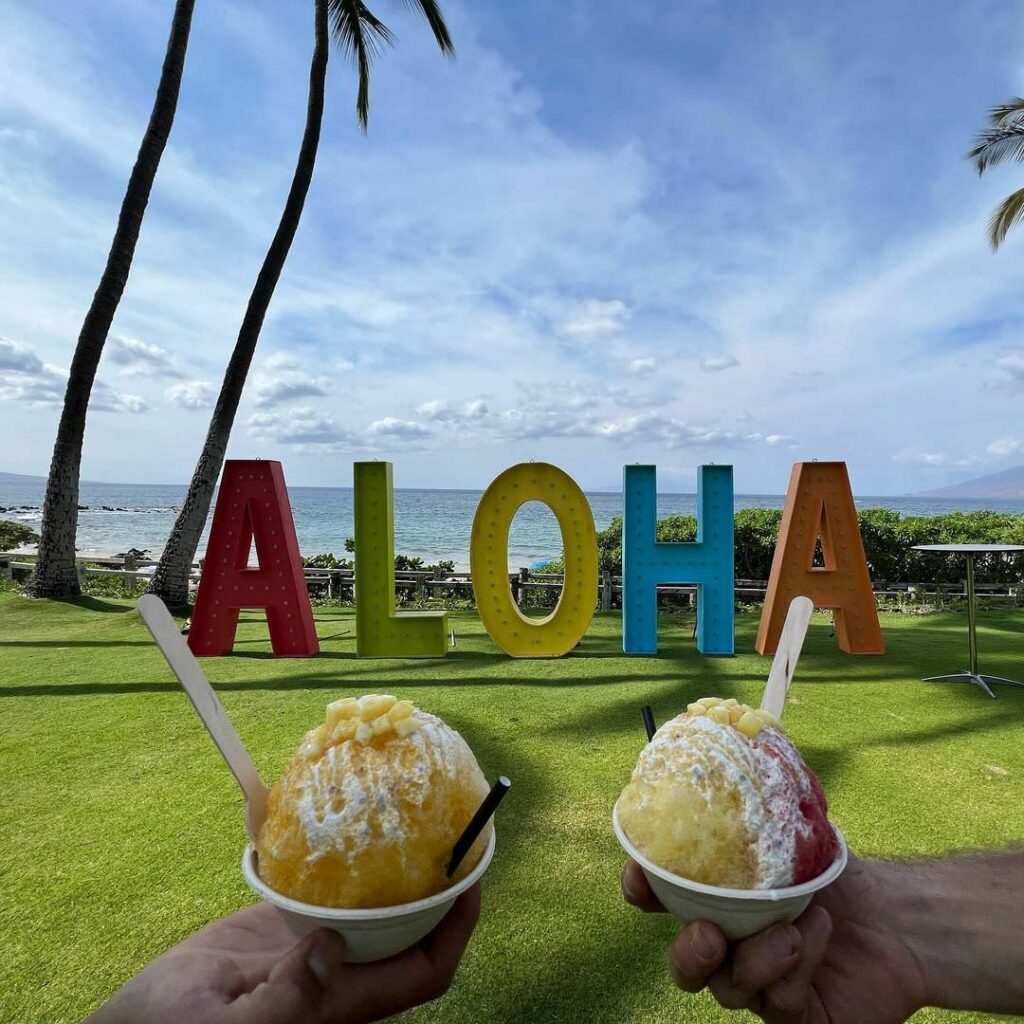 Oliver and his business are guided by three words: "Let Good Grow." He doesn't just say it; he lives it, helping the island in meaningful ways, surprising fans with free shave ice days and savoring the pure joy on kids' faces.
"Coming here to Maui and not really knowing how to get started, the only thing I was thinking was to get connected to the community, and my motto is to always give, give, give more than you're taking; it just feels so much better," Oliver says.
You never know when a surprise or giveaway is on the way, so those in the know follow Waikomo Maui's Instagram page to stay updated on what might come next.
If you ask Oliver, he has ideas about what "next" may mean. It could include a brand expansion, a brick-and-mortar location, or a nonprofit to continue his community-minded initiatives.
"In 2023, I'm really going to focus on continuing to grow my franchise," he adds. "It's something I really want to do, really to help me transition into doing more 'Let Good Grow' projects to help out as much as I can in any way I can."
Grow & Flow at Waikomo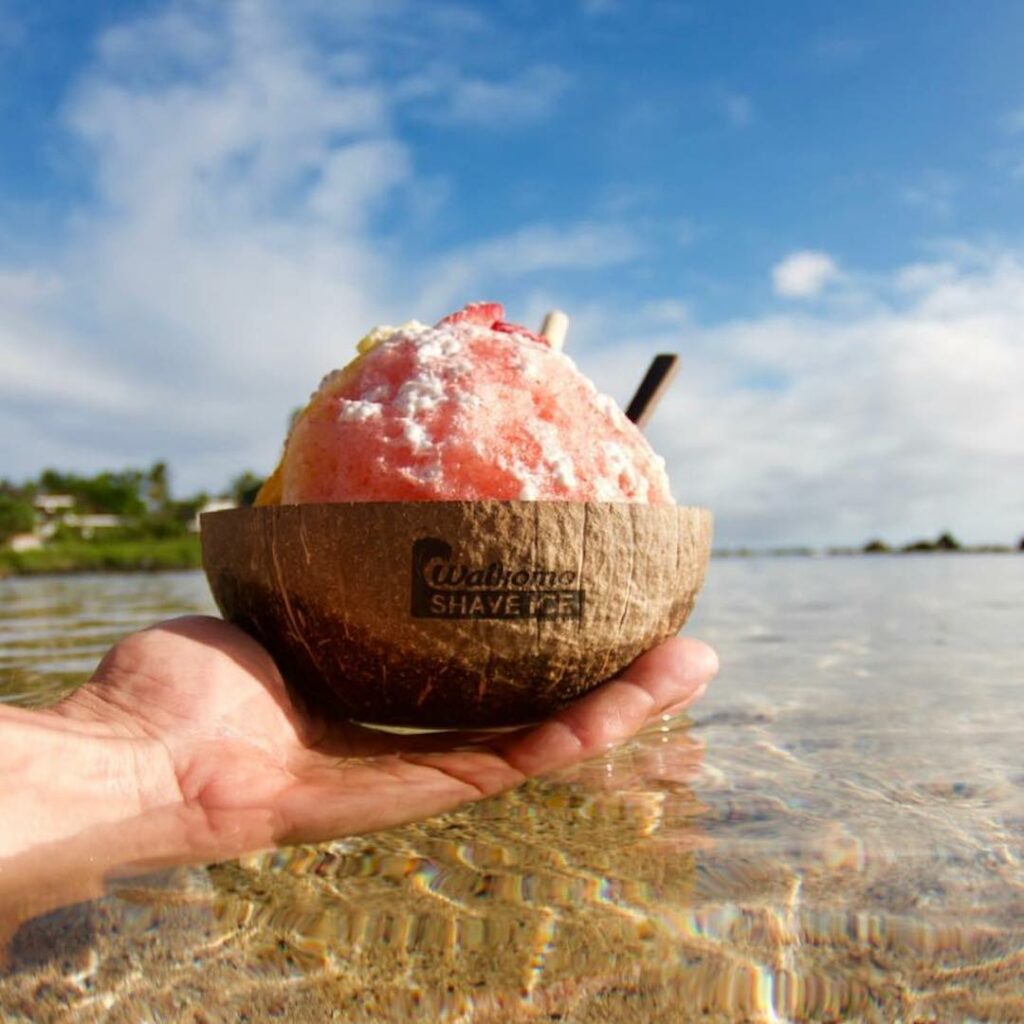 Waikomo is named after a river that connects to the ocean on Kaua'i where Oliver grew up. The business logo even features a wave. So we have a feeling that whatever comes next, Oliver will wisely be like water…and go with the flow.
Speaking of water, our powerful Pacific Ocean plays a vital role in Hawai'i's past, present and future. Learn the profound ways you can turn awareness into authentic action by checking out our blog, Understanding the Ocean on Maui.
#MauiShaveIce #MauiEats #MauiInspired